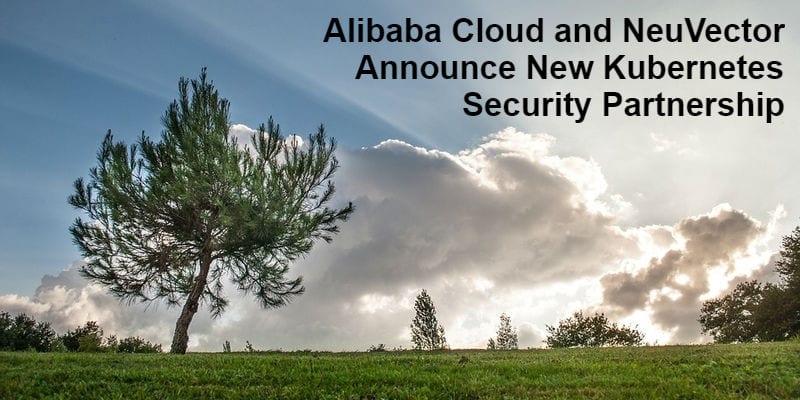 Today, NeuVector and Alibaba Cloud announced a new partnership to enhance Kubernetes security for enterprises. Which further highlights Alibaba's dedication to Kubernetes, as they recently launched their Container Service for Kubernetes. The partnership allows Alibaba to utilize NeuVector's container technology to offer specialized security for Kubernetes.
Alibaba Cloud's Container Service for Kubernetes provides a fully-managed solution enabling organizations to focus on building apps rather than managing infrastructure. Users can manage applications throughout their lifecycle. It simplifies cluster creation and expansion while integrating Alibaba Cloud capabilities in virtualization, storage, network, and security.
Kubernetes and containers introduce a variety of new attack vectors. Due to their large attack surfaces, they're vulnerable to hackers, data theft, ransomware, cryptojacking, and more. These threats are answered by the NeuVectur container security platform. This platform adds protection and visibility for any deployment.
Attacks come from a variety of directions. This includes attacks on containers themselves, on orchestration tools, or on the infrastructure. These attacks are comprised of a "kill chain" of security events across multiple threat vectors. Finding threats as soon as possible must be a priority. A multi-vector container security platform will detect attacks at each level of the container environment. NeuVector's platform includes:
Support throughout the entire DevOps container deployment lifecycle, from build to ship to run.
Security automation, starting with a Jenkins plug-in for vulnerability scanning during the build process.
Container registries such as the Alibaba Cloud Container Registry can be configured so that any new images in a repository will be automatically scanned by NeuVector.
Kubernetes and Docker CIS benchmarks will test host and container configurations before and after production deployments.
Run-time security is delivered by the unique, cloud-native Layer-7 container firewall that combines deep packet inspection (DPI) of east-west traffic with container inspection and host security to detect and prevent attacks at multiple points in the kill chain.
Daibin Ge, Senior Security Expert at Alibaba Cloud, said, "The unique multi-vector security platform provides in-depth network visibility and protection combined with container attack detection and vulnerability scanning. We are pleased to work with the NeuVector team to enable confident Kubernetes and Docker container deployments."
"Together, NeuVector and Alibaba Cloud provide a highly secure environment for business-critical containerized applications to be deployed with confidence," said NeuVector CEO, Fei Huang. "Our new partnership enables Alibaba Cloud to feature comprehensive capabilities that ensure data security and privacy, while also adhering to domestic and international information security standards and industry requirements. We're proud of this partnership, and of our role in empowering Alibaba Cloud users by effectively securing their container-based applications."
Latest posts by Doug Atkinson
(see all)