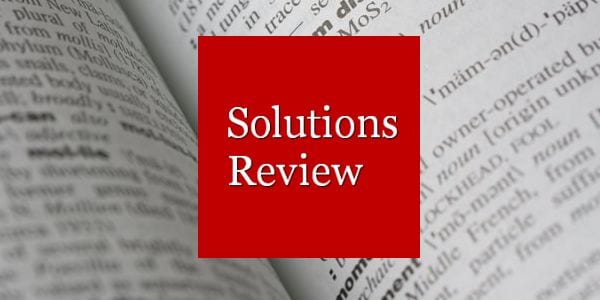 Cloud computing is one of the hottest, fastest-growing segments in information technology today. Gartner predicts that IT spending on the cloud will increase 32.8 percent in the next year alone, and many of the world's largest tech companies are fighting for their share of that growth.
But with new technology comes new terminology and, in an industry that isn't exactly known for clarity and plain English, that can mean a lot of jargon.
There is a seemingly endless torrent of new terminology surrounding the cloud, and the acronyms just keep piling up—PaaS, SaaS, IaaS, AWS,  APIs, VMs, CDNs—it can all get a little dizzying, and you can rarely find an explanation that doesn't reference another half dozen ciphered terms.
Here at Solutions Review, we do our best to provide IT professionals with the top cloud platforms best practices, news and buyer's guides, and in keeping with that mission, we now bring you a quick and easy way to decipher the growing collection of cloud terminology: The Solutions Review Cloud Glossary.
From APIs to VMs, Solutions Review's A to Z cloud computing IT glossary has definitions for 50 of the most popular cloud computing terms and acronyms that you're likely to come across.

Latest posts by Jeff Edwards
(see all)