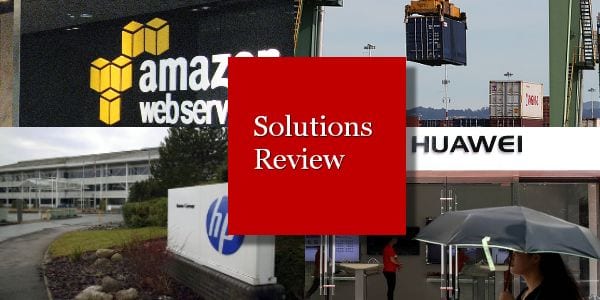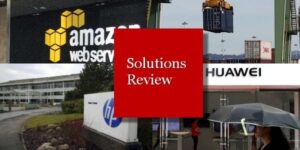 Lots of goings on 'in the cloud' this week—HP bowed out of the public cloud market, AWS announced another quarter of increasing profits, Chinese tech giant Huawei announced intentions to pour $1b into a cloud initiative, and more— these articles will keep you abreast on the latest cloud computing news.
Amazon Web Services is Now a $7 billion-a-year Cloud Computing Machine
"Amazon's cloud-computing growth continues to impress. Amazon Web Services generated $2.1 billion in revenue during the third quarter, the company reported this afternoon. It has now generated almost $7 billion in sales over the past four quarters. AWS third-quarter revenue grew 78% year-over-year, a slight deceleration from 82% growth in the second quarter. Growth was significantly slower in previous quarters because of a price cut in early 2014."
HP Kills Public Cloud, Cedes to AWS, Google, Microsoft
"Days ahead of its formal split into two companies, HP announced plans to officially close down its public cloud effort and give up on competing with Amazon Web Services, Google, and Microsoft Azure in that market. The news came via a blog post written by Bill Hilf, senior VP and GM of HP Cloud. Hilf said HP will sunset its HP Helion Public Cloud offering on Jan. 31, 2016, and instead shift to a partner-led model for serving customers who need public cloud services."
Huawei Joins Race to Pour Money Into the Cloud
"Over the past several months, China's biggest technology companies have announced large investments in cloud computing—computer services and data storage via remote servers. The latest move comes from Huawei Technologies, which builds telecommunications networks but has been expanding quickly into Internet infrastructure such as servers, data centers and cloud-computing services. On Monday, Huawei said it will spend $1 billion over the next five years on programs it hopes will make its cloud-computing offerings more attractive to clients who use its infrastructure."
Docker Buys Tutum, A Cloud service for Container Management
"Docker, the startup behind the popular Linux container format, has acquired Tutum, which provides an easy way to manage containerized applications and deploy them on any cloud infrastructure service or in companies' own data centers. Terms of the transaction were not disclosed."
EMC and VMware Spin-Out Virtustream
"In a surprise move today at its earnings call, VMware announced that together with EMC, it was forming a jointly-owned company under the name of Virtustream, which is the company EMC bought last spring for $1.2 billion. The move comes against the dramatic backdrop of the announcement last week that Dell was acquiring EMC for $67 billion. You see, EMC owns 80 percent of VMware. To complicate matters, VMware is traded as a separate company, and the newly formed Virtustream will be owned 50/50 by both companies. It gets even trickier because Virtustream's financial results are going to be consolidated into VMware financial statements beginning in Q1 2016."
Microsoft and Dell Announce 'Azure in a box' for $9000/mo
Dell and Microsoft have teamed up to sell a converged system that combines servers, storage and software in an integrated box which they say can connect easily to Microsoft's Azure cloud services. Called the Cloud Platform System Standard, it's aimed at customers building out a hybrid cloud environment, one in which on-premises equipment is linked to the public cloud for services like backup and recovery, or to provide more compute and storage capacity when it's needed.

Latest posts by Jeff Edwards
(see all)