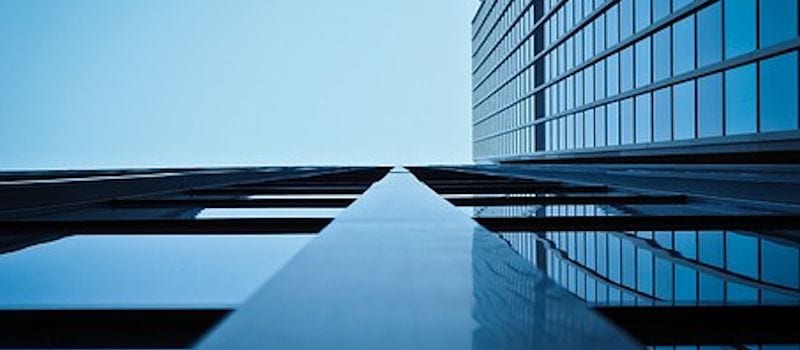 The Enterprise Content Management (ECM) space is predicted to see some changes this year, especially after tech research giant Gartner announced that they plan to refer to it as Content Services going forward. The five vendors listed below are forward-thinking when it comes to the re-brand this space is expecting and, more importantly, the solutions they offer. These providers put a customer's experience first and are looking to innovate when it comes to digitizing processes, security, compliance and the many other features an ECM tool can bring to your business.
Keep an eye on the following vendors throughout the year:
---
What makes them stand out:  Alfresco Community Edition – Also known as, "ECM for tech enthusiasts." This product is a great fit for developers who want the power of Alfresco in non-critical environments.
Alfresco's tool is an Open Source platform for community-driven development and contributions. The solution enables organizations to collaborate across cloud, hybrid and on-prem environments; plus it can be customized and integrated with existing apps and processes. It makes content available "wherever and however you work," according to the vendor's website.
Alfresco burst onto the scene in 2005. Named a challenger in the latest ECM Magic Quadrant by Gartner, they provide business process management and ECM software built on open standards. The Oxford University Press and NASA are just two organizations that make up Alfresco's client base.
---
What makes them stand out: Reputation as a leader – Hyland Software has been named a leader in this space for the last seven years by Gartner. They have a well known reputation for being a go-to when it comes to Enterprise Content Management, making nearly every top list for this space, including the most recent versions of the G2 Crowd Grid, Forrester Wave Report and Gartner's Magic Quadrant.
OnBase by Hyland is a single enterprise information platform for managing content, processes and cases. With third-party apps utilizing menu-driven configuration options built into the software, OnBase by Hyland is a match for those who need tool that can be easily modified and upgraded. And most OnBase functionality is extended to mobile devices, which appeals to enterprises with a large mobile workforce.
Hyland is also a developer of process management software, which comes in the OnBase suite along with ECM software. The customers Hyland serves span across various verticals including healthcare, finance, government, higher education and manufacturing.
---
What makes them stand out: Digital Repositories – Replace file cabinets, network drives and legacy systems with accessible and searchable digital repositories from Laserfiche. Plus, scanning is incorporated into the base product and allows for adhoc or batch scanning.
Intuitive folder structures and a unified metadata system also make this solution stand out. The innovative vendor was recently named a Readers' Choice Top Product by University Business. They were also included in Gartner's latest Magic Quadrant for ECM.
Laserfiche is a privately owned software development company that stepped into this space in 1987. The vendor produces enterprise content management, business process automation, workflow, records management, document imaging and webform software. Their client-base is comprised of 35,000 customers and five million users across the globe.
---
What makes them special: Speed – File uploads and downloads are 75 percent faster in the cloud, replication jobs complete up to 10 times faster, and views can open over 10 times faster.
M-Files was listed as a Visionary in Gartner's latest Magic Quadrant and offers an ECM solution along with an Enterprise Information Management tool. According to the provider, "It's what many EIM and ECM industry analysts describe as 'content in context' wherein content is personalized and tailored to each individual user, providing quick and easy access to the most relevant content whenever it's needed."
The M-Files solution is said to be more intuitive, powerful and flexible than others on the market.
M-Files has an office in Texas and one in Europe. The company grew from one vision, "that finding, sharing and tracking files and their various versions is a widespread business problem—and that solving this common problem would reap measurable productivity gains." They have customers and partners across the globe and products available in 32 languages.
---
What makes them special: Digital asset strategy – Nuxeo is helping enterprises move their digital content strategy beyond marketing to involve an organization in its entirety, enabling it to be forward-thinking and to optimize digital assets.
Their solution was built to be extended. The architecture includes over 150 plug-ins exposing more than 250 extension points that come with, what the vendors calls, "future-proof upgrade patterns." It features AWS integration, unmatched linear scalability and connectors to main cloud apps like Google Drive and Dropbox.
Nuxeo was founded in 2000 and has a vast array of customers ranging from the U.S. Navy to popular pharmacy chain CVS. The global software company is headquartered in Paris and New York City; they also have an office in San Francisco.
Want more info? We have details profiles on the top vendors in this space in our ECM Buyer's Guide. 
Latest posts by Doug Atkinson
(see all)