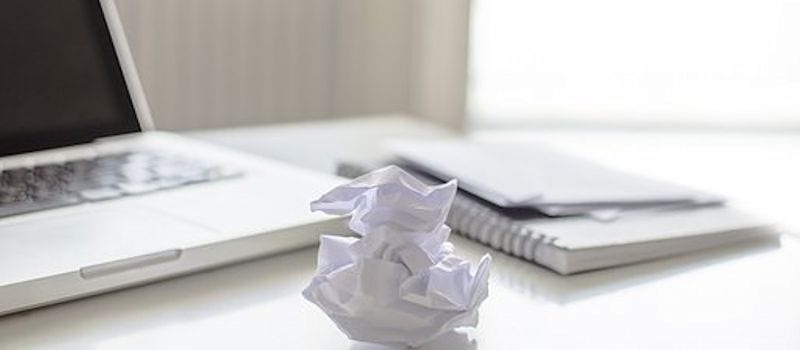 The Enterprise Content Management (ECM) space is looking at an overhaul this year. Perhaps it's time to rethink your legacy ECM system as well. If the tool you have in place isn't boosting productivity within your business and helping to increase your bottom line, it's time to make a change.
According to research conducted by AIIM, old software is preventing enterprises from flourishing and achieving goals. The organization also said that the older software could be putting your business at risk and may end up costing more than implementing a new system. The truth is that aging systems have an architecture that isn't suitable for modern needs, AIIM reported. 
AIIM conducted a survey along with research to come up with the following six signs that mean it's time to dump your ECM legacy system and implement something fresh:
Your legacy ECM system is not delivering. About 12 percent of those polled said that their ECM system is failing to keep up and more than 50 percent say that most of their content lives outside of their ECM system.
Vendor suspends support. Customer support is vital if you don't want to deal with breaks in your service. About 30 percent polled said they experience serious business disruption after less than an hour of ECM downtime.
Your solution isn't modern. About 43 percent polled feel that current cloud ECM/collaboration doesn't have the proper functionality. Modern Content Services will reportedly take the place of ECM tools.
Proprietary software is weighing you down. About 39 percent of records management software, 38 percent of email software and 31 percent of content creation software are commonly integrated with ECM tools.
Cost. Thirty-two percent of organizations said that in 2016, cost and efficiency were the top reasons to implement an ECM system, but the cost to go-live is reportedly much less than the total cost of an ECM solution.
Vendor roadmap. Half of the respondents said they either didn't know what their vendor product roadmap looked like or weren't happy with it in some way.
AIIM recommends assessing the total cost of ownership of our ECM tool and analyzing your current vendor's roadmap. Take a look at this information compiled in an infographic sponsored by Alfresco and AIIM. 
And if you're still looking for more information, check out our Buyer's Guide.
Latest posts by Doug Atkinson
(see all)