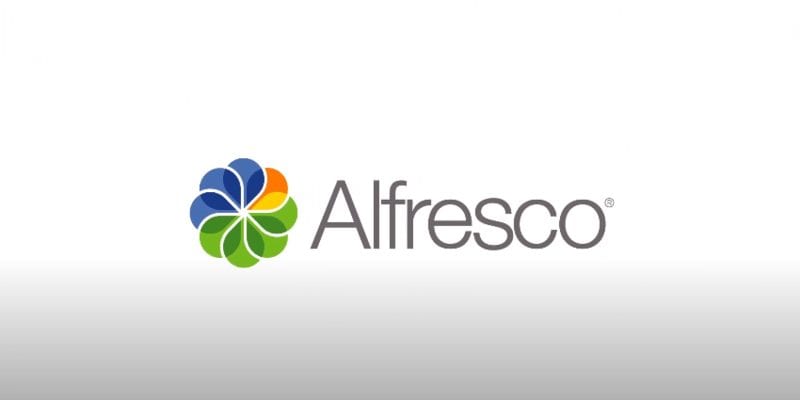 Alfresco Software has announced the availability of Alfresco Federation Services. This new capability that runs on the Alfresco Digital Business Platform helps organizations manage, connect, and protect their important information across multiple, disparate content applications, network file shares, and email systems. The tool enables designated employees to conduct simultaneous searches across over sixty different business and content repositories from a single, controlled interface in order to deliver relevant information quickly.
Recently, the open source content management, process automation, and information governance software provider also announced significant product updates to the company's Digital Business Platform. These updates include support for Amazon Elastic Container Service for Kubernetes (Amazon EKS) and Amazon Glacier. The company's support for Amazon Web Services (AWS) enables solution architects to simply develop cloud-ready applications.
With Alfresco Federation Services, users can find the information they need faster and then be able to perform the tasks they need to from their desktop, regardless of where they are located. Additionally, the platform enables businesses to keep their information stored in its current repository or application, but still utilize the Alfresco Digital Business Platform by creating a connection between the content and repository to facilitate retention, holds, dispositions, and workflow.
In a press statement, Chief Product Officer at Alfresco, Tony Grout said, "In these unprecedented times, having the ability to manage information in their current locations ('Manage in Place') and control the content and records that are distributed across different systems is a critical capability that Alfresco Federation Services delivers. Regardless of where the content lives, employees can search and govern documents (as well as apply consistent retention policies across their content) irrespective of whether it is stored in Alfresco or non-Alfresco applications — without ever leaving their Alfresco environment — and take action upon the search results."
Learn more about Alfresco Software.
Latest posts by Tess Hanna
(see all)