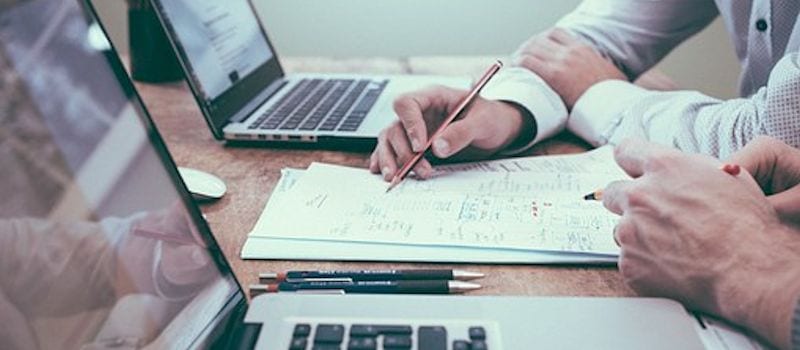 Content Management provider Box unveiled an update to their Box Notes tool on Tuesday. The popular solution is already being utilized by about 40 percent of the Fortune 500, and it just got better.
Whether you're sharing plans or trying to coordinate schedules, Box Notes is said to be an essential tool that offers real-time collaboration to help streamline workflows.
According to the provider, what's makes Box Notes so helpful is that it's built right into the Box platform. Therefore, users are able to take advantage of "deep enterprise-grade innovations we've pioneered in the cloud: HIPAA and FedRAMP compliance; retention policies through Box Governance; and full encryption in transit and at rest, just to name a few," according to the company's website.
The company took to Twitter to make the announcement Tuesday:
Today we're unveiling the new Box Notes! Check out the fresh web experience and all new desktop app: https://t.co/De9EAZKlDk pic.twitter.com/I6xiuN5DB0

— Box (@BoxHQ) January 24, 2017
The updated version includes a new sidebar, which enables users to produce notes, easily find notes that were recently edited, favorite bookmark notes and more in one central location. It also features a simplified layout and 19 new keyboard shortcuts, the provider's website said.
Plus, this updated version was rolled out with a new desktop app for Macs and PCs. The app offers instant access to notes from your desktop and eliminates the need to open a browser. It still offers live editing and allows you and your coworkers to view and edit a document together, in real time.
"Its clean interface brings forward the information that counts, without getting bogged down in complexity," according to Box's website.
The site also highlighted a few of the company's clients, including Schneider Electric, where thousands of employees use Box Notes around the globe for various facets of their jobs. Indiana University was also named as the students and faculty there utilize Box Notes in order to access group project plans and documentation from wherever they are.
Click here to watch a video on the new tool.
Latest posts by Doug Atkinson
(see all)