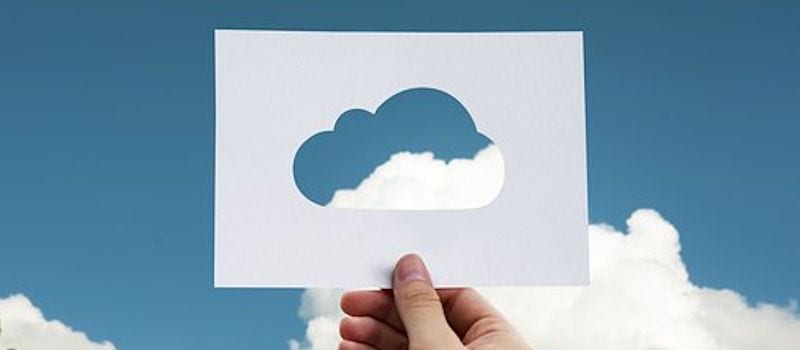 Reportbuyer recently released a new study, which found that the Cloud Enterprise Content Management (ECM) market will reach 34.42 billion by 2022 at a Compound Annual Growth Rate (CAGR) of 28.6 percent.
The market is only currently worth about $9.77 billion. Awareness of cloud-based ECM benefits among organizations and reduced operational and capital expenditures are just some of the contributing growth factors cited in the report.
This specific market is driven by the need for business agility, fast deployment, scalability and more, according to the report. And there's been an increasing demand for tools that support content workflow management, the report said. The managed services segment is predicted to have the largest market share until 2022. Thos services can be considered vital as they sit close to a customer's experience.
In terms of location, the Asia Pacific (APAC) is expected to grow at the highest CAGR. However, North America is projected to hold the largest market share this year.
"The increased need to manage consistent data and prompt control and visibility mechanisms have led to a wider demand among enterprises for ECM solutions in the APAC region," according to the report. "The adoption of ECM solutions has increased due to the rising need for implementing security and accessibility controls; enhanced decision-making has led APAC to become a highly potential market."
The following cloud ECM providers are listed in the report as key vendors:
1. Alfresco Software, Inc. ( California, US)
2. ASG Technologies (Florida, US)
3. Box, Inc. (California, US)
4. Docuware GmbH (Germering, Germany)
5. Epicor Software Corporation (Texas, US)
6. Everteam(Paris, France)
7. Fabsoft Software, Inc. (New Jersey, US)
8. Hewlett Packard Enterprise (California, US)
9. Hyland Software, Inc. (Ohio, US)
10. IBM Corporation (New York, US)
11. Laserfiche (California, US)
12. Lexmark International, Inc. (Kentucky, US)
13. MaxxVault LLC (New York, US)
14. M-Ffiles Corporation (Texas, US)
15. Microsoft Corporation (Washington, US)
16. Micro Strategies Inc. ( New Jersey, US)
17. Newgen Software Inc. (New Delhi, India)
18. Nuxeo (New York, US)
19. Objective Corporation (New South Wales, Australia)
20. OpenTtext Corporation (Ontario, Canada)
21. Oracle Corporation (California, US)
22. SER Ggroup Holding International GmbH (Bonn, Germany)
23. Xerox Corporation (Connecticut, US)
Download the full report here.
Latest posts by Doug Atkinson
(see all)