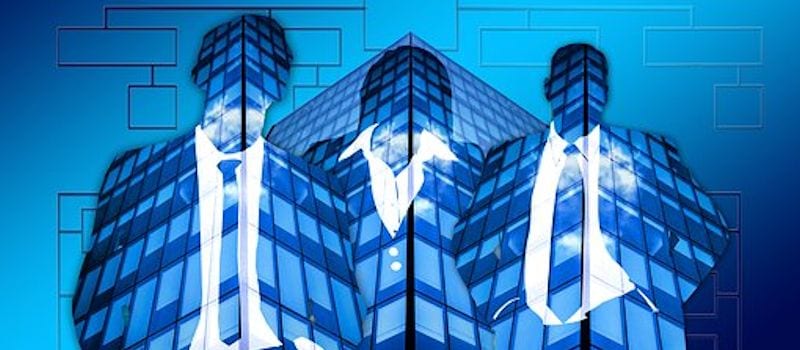 Tech research giant Gartner recently released a report titled, The Hype Cycle for Emerging Technologies, which revealed three megatrends that will "enable businesses to survive and thrive in the digital economy over the next five to 10 years."
The three trends identified were Artificial Intelligence (AI) everywhere, immersive experiences and digital platforms. Gartner says these three concepts will offer unmatched intelligence and create new experiences in the enterprise. Plus, they will reportedly offer tools that enable companies to connect with new business ecosystems.
Let's take a closer look at each trend:
AI Everywhere
The AI everywhere trend will be "the most disruptive class of technologies over the next 10 years due to radical computational power, near-endless amounts of data, and unprecedented advances in deep neural networks; these will enable organizations with AI technologies to harness data in order to adapt to new situations and solve problems that no one has ever encountered previously."
The tech giant suggested that those interested in using this trend to their advantage should consider implementing various technologies including: Artificial General Intelligence, Deep Learning, Deep Reinforcement Learning, Autonomous Vehicles, Cognitive Computing, Commercial UAVs (Drones), Conversational User Interfaces, Enterprise Taxonomy and Ontology Management, Machine Learning, Smart Robots and others.
Transparently Immersive Experiences
Gartner says that tech will soon be more centered on humans and that it will bring some clarity to the relationships between people, businesses and things. The connection between technology, people, businesses, and things will reportedly be more tightly woven as technology continues to grow and change.
If your business would like to harness the benefits of this trend, Gartner suggests looking into critical technologies like 4D Printing, Augmented Reality (AR), Computer-Brain Interface, Connected Home, Human Augmentation, Virtual Reality (VR) and more.
Digital Platforms
"Emerging technologies require revolutionizing the enabling foundations that provide the volume of data needed, advanced compute power, and ubiquity-enabling ecosystems," Gartner reported. "The shift from compartmentalized technical infrastructure to ecosystem-enabling platforms is laying the foundations for entirely new business models that are forming the bridge between humans and technology."
You'll want to keep an eye on 5G, Digital Twin, Edge Computing, Blockchain, IoT Platform, Neuromorphic Hardware, Serverless PaaS and more in order to reap the benefits of a digital platform.
"Enterprise architects who are focused on technology innovation must evaluate these high-level trends and the featured technologies, as well as the potential impact on their businesses," said Mike J. Walker, research director at Gartner. "In addition to the potential impact on businesses, these trends provide a significant opportunity for enterprise architecture leaders to help senior business and IT leaders respond to digital business opportunities and threats by creating signature-ready actionable and diagnostic deliverables that guide investment decisions."
He went on to say, "These megatrends illustrate that the more organizations are able to make technology an integral part of employees', partners' and customers' experiences, the more they will be able to connect their ecosystems to platforms in new and dynamic ways."
For more information, click here.
Latest posts by Doug Atkinson
(see all)