Gartner Magic Quadrant: VCM Vendors Create 'Confusing' Market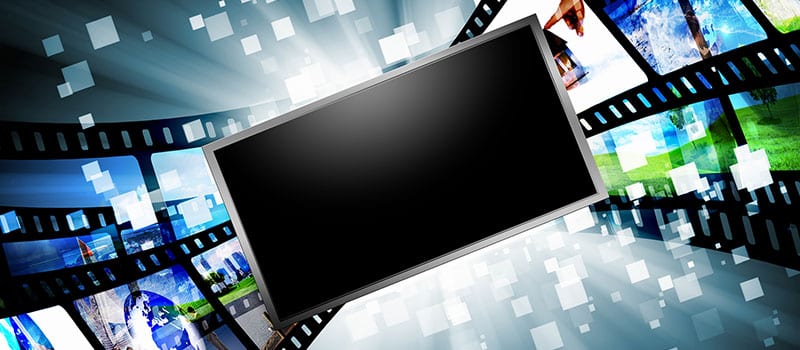 Enterprise video content management or VCM integrates video into standard content management and is defined by Gartner as, "Software, appliances or software-as-a-service (SaaS) intended to manage and facilitate the delivery of one-to-any, on-demand video across internet protocols," in their latest Magic Quadrant based on this space. The tech giant also says that VCM vendors share different messages, which creates a "confusing" marketplace for potential buyers.
Organizations thinking of implementing a video platform should look carefully at a vendor's approach before comparing prices or features, according to cmswire.com.
In the still developing market that was inspired by YouTube, there are only a few vendors who offer products that are geared to specific use cases. Gartner included 15 of them in their latest version of the Magic Quadrant report for Enterprise Video Content Management.
Kaltura, Brightcove, MediaPlatform, VBrick and Panopto were named leaders in the space by Gartner. Polycom, Qumu, Haivision, Vidizmo, Agile Content, and Kollective were labeled challengers, which are those in a defensible business position. And the niche players category, those who want to develop more in the space, were IBM (Ustream), KZO Innovations, Sonic Foundry, Genus Technologies.
Lexmark and Ramp were included last year, but did not make the cut in 2016 as the former focuses on the healthcare vertical and the latter is currently partnered with other providers that were placed on the quadrant.
"The market is extremely dynamic and serves as one of several forms of video-related technologies commonly used in organizations; the others are web conferencing and video conferencing (with software or dedicated devices,)" Gartner reported.
Despite the varying messages, Gartner says these vendors do offer what enterprises want from their video content management platform. That is mostly security, delivery to mobile devices, delivery architecture, and network optimization.
Here are the vendors plotted on the quadrant: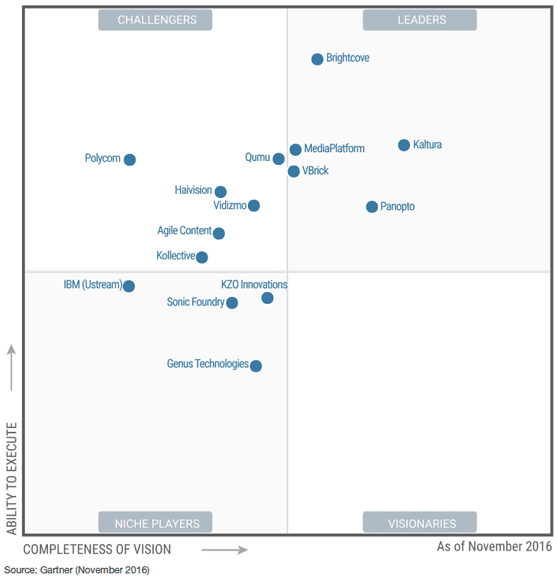 Latest posts by Doug Atkinson
(see all)