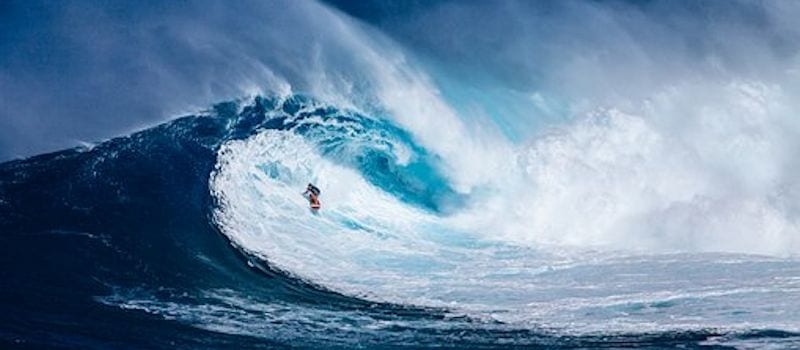 A study recently completed by Cognizant found that enterprises in Europe have the means to ride huge waves of digital value. Herbert Loerch, general manager of EMEA at Hyland, recently took to his blog to share the key takeaways from the report.
The Cognizant study was completed in conjunction with Roubini Global Economics. The report found that organizations polled could increase revenue to $578 billion by 2018 through the implementation of digital tools.
Catching the cash wave
Those who took part in the survey said that their digital investments translated to a five percent increase in revenue, which was equal to $150 billion just last year.
"Those surveyed also expect the total potential revenue impact of digital technologies in Europe to grow to 8.4 percent by 2018. That´s the good news. Now, we just have to focus on digitization and as early as 2018, we'll be able to reap the rewards," Loerch said.
While the technology needed to digitally transform offices is ready and available, people may not be.
"In many cases, the problems initially are not caused by a lack of technology, but by a lack of coordination between departments and processes," said Bernhard Zoeller, an enterprise content management (ECM) and enterprise information platform expert. 
Ensuring that all departments are on-board and trained is vital to digitizing processes within any organization in any vertical.
"Culture eats strategy for breakfast, you know," Kamales Lardi, keynote speaker at the OnBase Summit EMEA in Berlin, said.
Carrying out change when it comes to technology is never easy, and as Loerch described, "an organization needs to implement these types of aspects in order to execute a digitised [sic], comprehensive ECM strategy."
Digitizing processes is a transformation that truly needs to done via a top down approach and as Loerch explained, it really is "a bet on the future."
So, connecting people, processes and technology seems to be the best recipe for riding waves of digital value and hopefully landing softly and successfully on the shore.
Latest posts by Doug Atkinson
(see all)