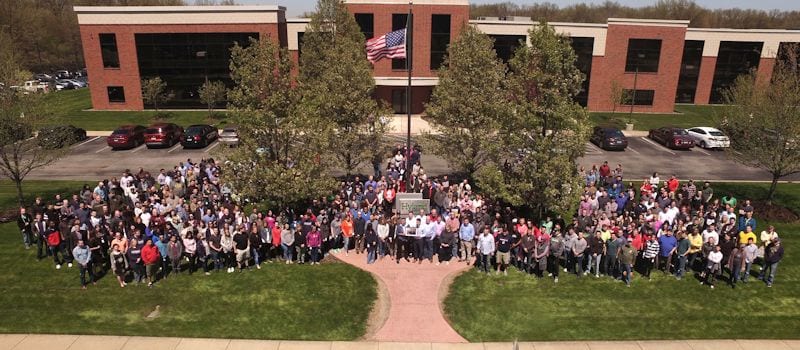 Hyland just announced the acquisition of the Perceptive business unit of Lexmark International, Inc. This move means that all of the enterprise software business assets in the Perceptive business unit will now be nestled under Hyland's umbrella of products.
According to the company, its latest acquisition will allow Hyland to lead the "industry-wide evolution from managing content to managing information."
Specifically, Acuo VNA, which was part of Perceptive's business unit, will boost the capabilities of OnBase by Hyland and give clients in the healthcare space the "best-in-class platform for managing clinical content across the enterprise."
Hyland also plans to take full advantage of Perceptive's Intelligent Capture tool and enhance advanced capture solutions.
"This is a pivotal moment for our customers, our partners, our organization and our industry," said Bill Priemer, president and CEO of Hyland. "This acquisition aligns perfectly with Hyland's corporate goals and key strategies by extending our suite of solutions and capabilities, enhancing our vertical expertise and growing our international presence."
Hyland will also add more than 700 workers and 17 global offices to their arsenal.
"We're thrilled to bring together so many talented people with years of experience developing transformational solutions and working with customers to solve critical business issues," Priemer said. "Going forward, I believe there's no content, process or case management challenge we can't solve together."
He went on to say, "I'm excited for what's to come as we welcome our new colleagues, customers and partners into the Hyland community and focus on our continued growth. We're more than 25 years into this, and I look forward to continuing this incredible journey together."
Click here for more information.
Latest posts by Doug Atkinson
(see all)