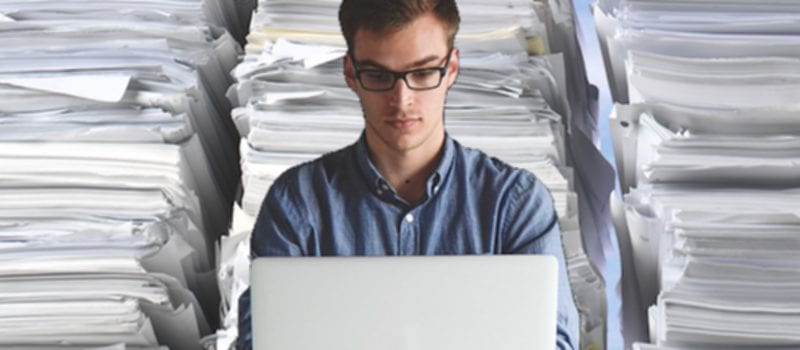 Enterprise content management (ECM) has become a major part of many successful organizations, but with Gartner recently announcing its elimination of the term some are wondering the future of this space is going to look like.
OpenText acquired Documentum in one of the biggest moves in the space in 2016, so we're taking a look at what the vendor had to say about the future of the space.
In a recent blog post, OpenText's Senior Director of Enterprise Product Marketing Stephen Ludlow laid out predictions for the future of the market and recapped 2016 trends, including the expansion of digital transformation and uptick in cybercrime.
"Together, these disruptors tell a tale of a sector seemingly in the throes of transition and uncertainty. It was enough for some industry analysts and experts to begin sounding the death knell for traditional ECM platforms: They're too complex, too unwieldy, and too expensive," he said in the post.
He goes on to say that the future of ECM success will be discovered in "technology that can be both a platform for massive, document intensive business processes as well as a lightweight solution for integration and built-for-purpose apps."
For ECM to hold onto its relevance, it still has to be a bridge for information sources and aggregate data to drive processes and offer governance capabilities.
"Critically, ECM will sneak into the background as part of applications and processes; functioning as a fully integrated, behind-the-scenes facilitator supporting productivity," according to Ludlow."Bonus points are awarded if it allows organizations to leverage the sizable capital and knowledge investment they already have in their current ECM platforms."
OpenText's laid out the following points as building blocks for the future of ECM:
Cloud-First — quickly deployed, elastic, always available, and constantly updated
Independently Consumable — micro-service architecture and REST APIs make it easy to embed ECM in lead business applications and purpose-build new, lightweight apps
Consumer Experience — simple, clean UIs; self-administered to maximize adoption
Analytics — built-in for light-touch insight into usage, workflow, and continual improvement
Repository Agnostic — stands independently or integrates with existing storehouses to eliminate migrations and leverage existing investments
Application-Centric — a platform designed for the development of low- and no-code apps to solve specific business problems
Take a look at our ECM Buyer's Guide for an overview of the space and more information on vendors in the market.
Latest posts by Doug Atkinson
(see all)