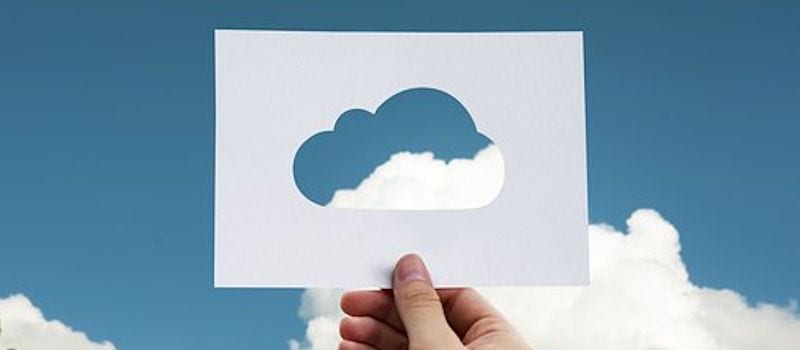 When it comes to an organization's success, staying relevant and increasing user experiences are both vital. Enter, enterprise content management (ECM), also known as, content services.
So, should you move your ECM tool to the cloud? OpenText's VP of Cloud and Services Solutions Lynn Elwood recently published a blog post centered on just that.
"Scalability, flexibility and agility are key to meeting stakeholder requirements," she said.
She went on to say that one of the first places an enterprise should place focus is on "ensuring corporate content is available to all of their constituents on a 24/7/365 basis." Cloud is becoming an increasing part of their enterprise content management strategy.
Utilizing the cloud is becoming an integral part in ECM strategies, according to Elwood, who said including the cloud is the "next logical step forward in a digital transformation that ensures content is consistently available, accessible, and shareable."
If your business is thinking of moving your ECM to the cloud, Elwood suggests that you do, given that it provides agility, flexibility and content access to global teams, whether they are internal or external. And don't forget about the cost savings.
"Our customers talk about these benefits as they look to move into cloud and hybrid cloud implementations. As a spokesman for the Greater Toronto Airport Authority – GTAA explains, 'By going into the OpenText Cloud, we will have a lot more options, whether it's offering services that we didn't have before, getting upgrades sooner and bringing more technology into the house. We proved that there is cost savings, but not only that, going to the Cloud will help us bring the innovation that we're looking to do in terms of information management,'" according to the post.
Elwood also cites a survey from AIIM (Association of Information and Image Management), which uncovered several helpful facts including that about three-quarters of those who have moved to the cloud reported saving money.
Want more info? Click here for the entire blog post. 
Latest posts by Doug Atkinson
(see all)