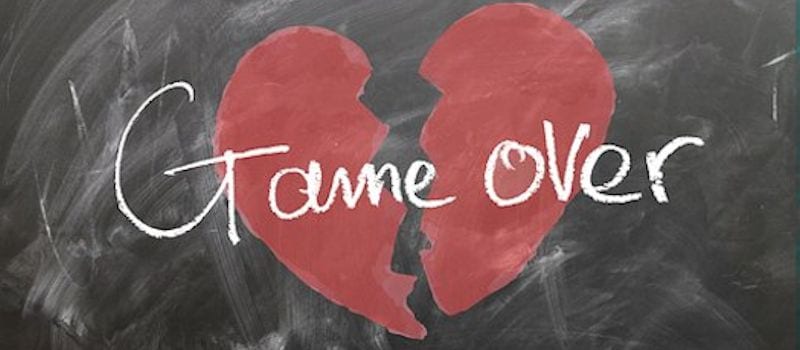 Should you break up with your current Enterprise Content Management (ECM) provider and solution? We'll help you decide. It is Valentine's Day, after all.
What have you done for me lately?
Have you seen any benefits from your ECM tool as of late? Hyland's Marketing Portfolio Manager Danielle Simer recently took to the company's blog to share that breakups actually increase around Valentine's Day and we think this should apply to more than just your significant other. February is a great time to evaluate vendors and ask yourself if you really like them and what they offer.
Simer suggests asking the following questions:
Has your ECM vendor stopped providing meaningful product enhancements?
Does its development road map still align with your needs?
Has it been acquired by or merged with another company?
Will the merger affect ongoing product support and training?
I have to focus on myself
How can you possibly get all of your work done if your ECM system doesn't offer all the features you need? And if you don't have access to the features, how can your business create a new layer of efficiency?
The answer may just be converting to another platform all together.
"Conversion is an opportunity to gain new functionality like workflow management, document capture, records management or integration with email systems or mobile devices – all of which greatly improve your processes," Simer said.
My friends don't like you
Your ECM solution should be able to connect with your other core business systems. If it doesn't, the solution could leave your employees without access to necessary information. We can assure you that they will not like that.
So if you've implemented an Enterprise Resource Planning or Human Capital Management solution, be sure that your ECM tool is running on an updated platform.
You cost too much
Be sure that your ECM tool is still within your budget. The cost to initially launch your system is normally much greater that the total cost of ownership. Ensure that your system hasn't become too costly to maintain.
"If your legacy ECM solution continues to add costs without continuing to add value, conversion should be part of the conversation," Simer said.
Get on with the break up already and see reduced costs and proficiency gained after picking a new tool that is a better fit for your business.
"When you're ready to evaluate new options, make sure your new solution comes from an experienced ECM vendor with an uncompromised focus on product development, as well as an expert in-house database conversion team with a proven toolset and methodology.," Simer said.
Protect your heart in the future by carefully reading through our ECM Buyer's Guide before making a decision.
Latest posts by Doug Atkinson
(see all)