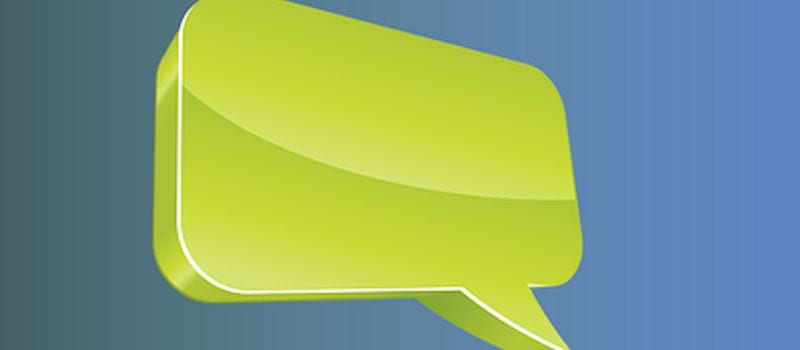 If your office is planning a digital transformation, iPaaS provider Youredi suggests that you start the process with a chatbot.
According to a recent blog post from the vendor, messaging platforms can bring your customer experience management to another level. The post also says that the combination of a messaging platform and chatbot can be an integral cog in your digital transformation.
It goes on to break down how a chatbot can be part of the five steps of your digitization plan with the following points:
Customer Focus
You'll want to ensure that your transformation will still allow you to keep clients happy, therefore it's vital to learn what your customers want when it comes to a digital customer experience. Putting in the time and research to figure this out will help you "fine-tune the digital customer journey," according to the blog post.
Implementing a chatbot in this stage means you can, "help your customers to interact with your business from the very first touchpoint, when they research their offers, through the sale or even when they have complaints."
Having a chatbot means clients can get in touch with you at any time for answers.
'Digital First' Mindset
Companies with a 'digital first' mindset often means that they offer excellent customer service, according to Youredi.
"When all your data is available in one place for all stakeholders, serving your customers will be a lot simpler and faster. As artificial intelligence and machine learning are maturing, adopting to automated conversation agents is more realistic than ever," according to the blog post. "Although bots will not completely replace human agents anytime soon, it can give a boost to your business processes, making your operations more effective and cost-efficient."
Innovation
If you create a solid strategy for the digital customer journey, it will be easier to figure out what innovations could aid in your organization's digitalization; and one of those could be a chatbot. It can be utilized for various purposes, including providing quotes for sales, answers to questions, shipment and tracking information, claims, payments, and more.
Internal & External Collaboration
If your business has various departments that need to collaborate and work together, deploying a messaging tool could make things easier and lead to a better digital customer journey.
Creating your own chatbot with artificial intelligence can be a daunting task. Youredi suggests allowing someone else to deal with that part so you are able to focus on your most pressing tasks.
Data Integration
If you plan to deploy a digital transformation strategy, Youredi says you need a proper data integration tool to make sure that your processes are automated and running properly, making all your data available and in the right place at the right time.
"It is not only transferring data from System A to System B but can also transform the format of the data, as well as validate and enrich it," according to the blog post. "It's not different either when you commit to starting your digital transformation with a chatbot. That's where Youredi's BOT advantage lies. The Youredi integration logic takes care of translating the end user's requests to machine-understandable form."
When the Youredi iPaaS and Youredi Bot are combined, users are able to make business apps communicate with the end user without affecting your current business apps.
Youredi ends the post with one final thought: "Remember, to offer a high-class digital customer experience, besides these five fundamentals you need to consider the following: disruptive technologies, customer behavior, and the importance of data. Once you are focusing on these, you will be on the right way to satisfy your customers."
Latest posts by Doug Atkinson
(see all)