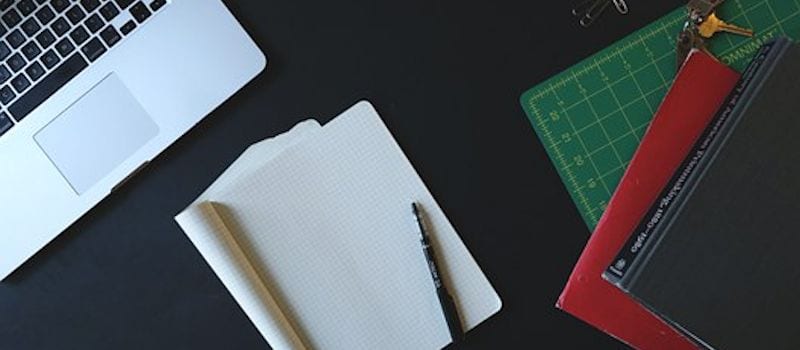 Enterprise content management (ECM) software aims to allow organizations to obtain, organize, store and deliver vital information. This umbrella term covers document management, web content management, search, collaboration and much more. It's evolved into a must-have solution and manages the life-cycle of information from creation to archival.
Enterprises use ECM software to distribute documents such as images, records, surveys and more. Businesses are also able to manage documents and edit them with ECM. This type of software is compatible with most files, whether image, web standard or another type.
Gartner publishes a Magic Quadrant report annually to show the top vendors in this space. They base their rankings on the vendor's standing in the market and complete of vision, among other factors. G2 Crowd also created a graph for 2017, and published theirs before the tech giant.
G2 Crowd went with this criteria for inclusion in their grid:
Store large amounts of content across various file types
Impose order on data based on organizational models
Make resources easy to find, manage, and distribute through search and advanced filtering and tagging
Allow collaboration and the creation of new documents
Ensure the integrity of data and keep it secure with permissions structures
After choosing the vendors, G2 Crowd then further drilled down the list based on a provider's market share, size and social impact along with customer satisfaction They split the providers into four categories before placing them on the grid.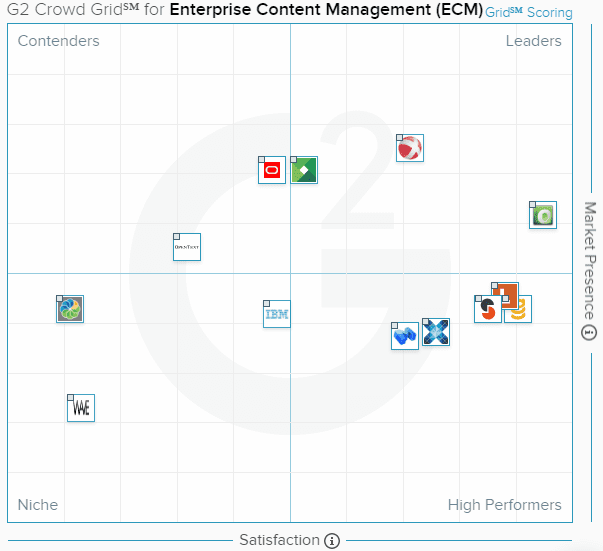 G2 Crowd named OnBase by Hyland, Lexmark Enteprise Software, and DocuShare as leaders due to their market share, global support, service resources, and ability to scale.
SpringCM Contract Management, Laserfiche, Seismic, Nuxeo, and M-Files DMS were all listed as High Performers as they offer products that are rated well by their users but the vendors have yet to achieved market share and scale of those listed as leaders.
Contenders are those who have significant market presence and resources, however their products are not getting enough average user satisfaction ratings or haven't yet received enough reviews. The vendors placed in this category were OpenText ECM and Oracle WebCenter Content.
And lastly, Alfresco Activiti, IBM FileNet Contnet Manager and MediaBank were all placed in the niche category as they have positive ratings, but not enough of them to validate that rating.
The Gartner Magic Quadrant for Enterprise Content Management is due out in November. Until then, take a look at our breakdown from last year, or the entire report, here.
Latest posts by Doug Atkinson
(see all)