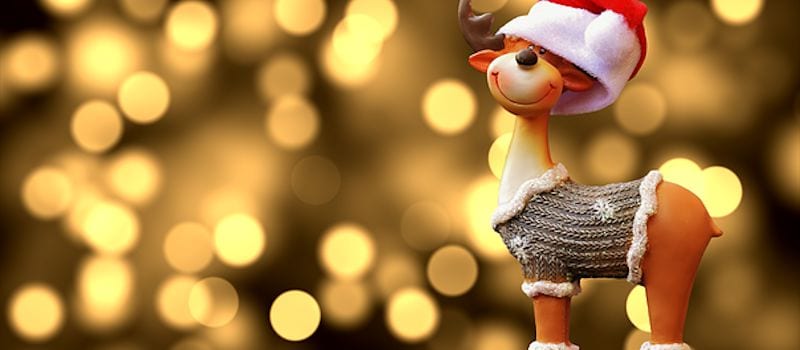 Everyone knows the story of that cute little reindeer whose nose was bright enough to light up the sky in order to guide Santa's sleigh, yes? Well, Natalie Rogers from SeeUnity recently took to the vendor's blog and explained that they are not very different from the red-nosed reindeer.
Their Core Integration Services (CIS) sets them apart from the competition and "makes everything we do possible, just like Rudolph's nose is what makes it possible for Santa to see through a foggy night."
CIS gives SeeUnity the ability to be system agnostic, according to the post. It has the ability to connect with over 15 business systems, from ECM to Data Management (DM).
The post also asks readers to think of enterprises as Santa himself. The big guy has a job to do and utilizes his reindeer for assistance, which isn't very different from a business. Like Santa, companies have systems and software in place to ensure success. Enter enterprise content management. Can you imagine how much ECM would help Santa with the naughty and nice lists?
And when the fog rolls into a business, meaning the mergers and acquisitions, mobile and cloud technologies along with file shares and the need to integrate systems, businesses will find an ECM tool is vital to success.
"Whatever the need may be, we can integrate your disparate ECM systems, or integrate your CRM with your ECM. We can also help you synchronize between your ECMs, CRM, cloud technologies, and file shares," Rogers said. "If your employees want to go mobile, we can help make ECM content available to them through an app. Our app isn't limited to viewing, and you are able to download and upload files right from a mobile device, like a tablet."
SeeUnity's CIS is also able to connect to different ECM systems. That way, if your business is part of a merger or acquisition, you can migrate content from ECM to ECM.
"So what I am saying here is that SeeUnity is the Rudolph of the ECM world. Not in the sense that we are picked on and called names, but in the sense that we can show you the light, get your business systems to work together, and save your business from a catastrophic event (like ruining Christmas for everyone)," Rogers said.
If you still need more information on ECM solutions and providers, check out our Buyer's Guide that's full of valuable information, including vendor profiles, a market overview and questions to ask.
Latest posts by Doug Atkinson
(see all)