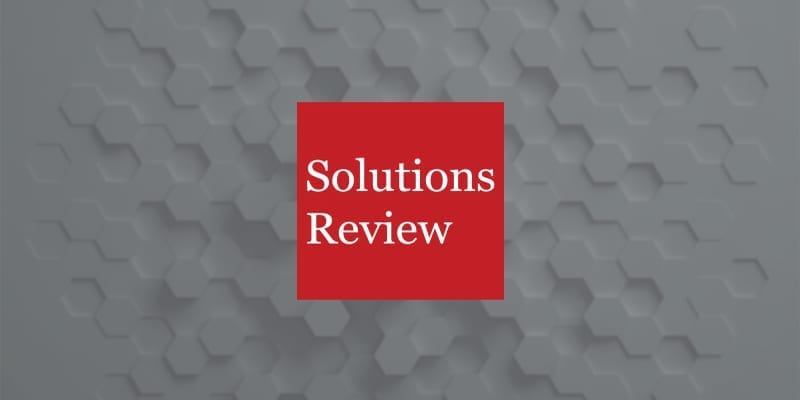 Solutions Review, a leading online resource for enterprise information technology news and best practices, announces today the launch of a new customer relationship management (CRM) website and the 2019 Buyer's Guide for CRM Software. Developed by the subject matter experts and editors at Solutions Review, the buyer's guide and collection of accompanying resources provide a compilation of the top-28 providers offering CRM solutions.
Solutions Review's latest buyer's resource provides a comprehensive overview of the marketing automation space, including full, one-page vendor profiles which outline each tool in detail, illustrating vendor objectives in a snapshot. Coupled with this expansive industry overview, the resource also includes the 10 key considerations buyers must take into account before making a product decision.
The top-28 CRM solutions detailed in the report include: Act! CRM, Agile CRM, Apptivo, Aptean, Blueshift, bpm'online, Bullhorn, ConnectWise, Freshsales, HubSpot, Infor, Insightly, Less Annoying CRM, Maximizer CRM, Microsoft, NetSuite, Nextiva, Nimble, Nutshell, Oracle, Pipedrive, Prophet CRM, Sage CRM, Salesbox, Salesforce, SugarCRM, Zendesk, and Zoho.
The interactions between a company and its customers are the driving force behind marketing and sales. In order to develop fruitful relationships and ensure the customer has a positive experience, companies turn towards solutions like customer relationship management," said Anna Birna Turner, Solutions Review's sales and marketing editor. "CRM increases productivity and streamlines processes across multiple departments where customer interaction is key. It can automate tasks, analyze large quantities of data, and perform a variety of tasks in a more efficient capacity than a person can."
With the release of Solutions Review Customer Relationship Management, Solutions Review continues to work towards being the best resource for IT leaders and business professionals looking to address needs impacting sales and marketing. The Solutions Review for CRM website contains all of the latest news and solution updates, best practices, solution videos and presentations, industry events, and information that buyers of enterprise software will need to make an informed purchasing decision.
Download the Buyer's Guide.
About Solutions Review
Solutions Review is a collection of technology news sites that aggregates, curates, and creates the best content within leading technology categories. Solutions Review's mission is to connect buyers of enterprise technology with the best solution sellers. Over the past four years, Solutions Review has launched many technology buyer's guide sites in categories ranging from cybersecurity to wireless 802.11, as well as mobility management, business intelligence and data analytics, data integration, and cloud platforms.