Top MarTech News From the Week of September 30th: Updates from AdvisorEngine, Pipedrive, Recruit CRM, and More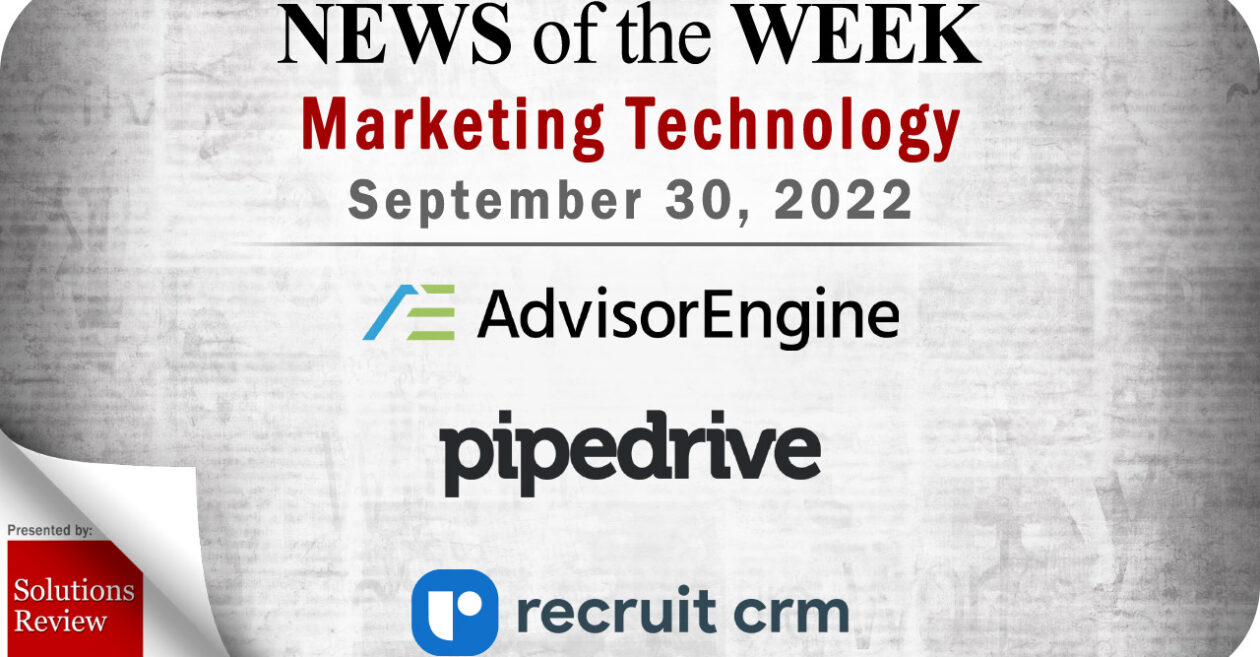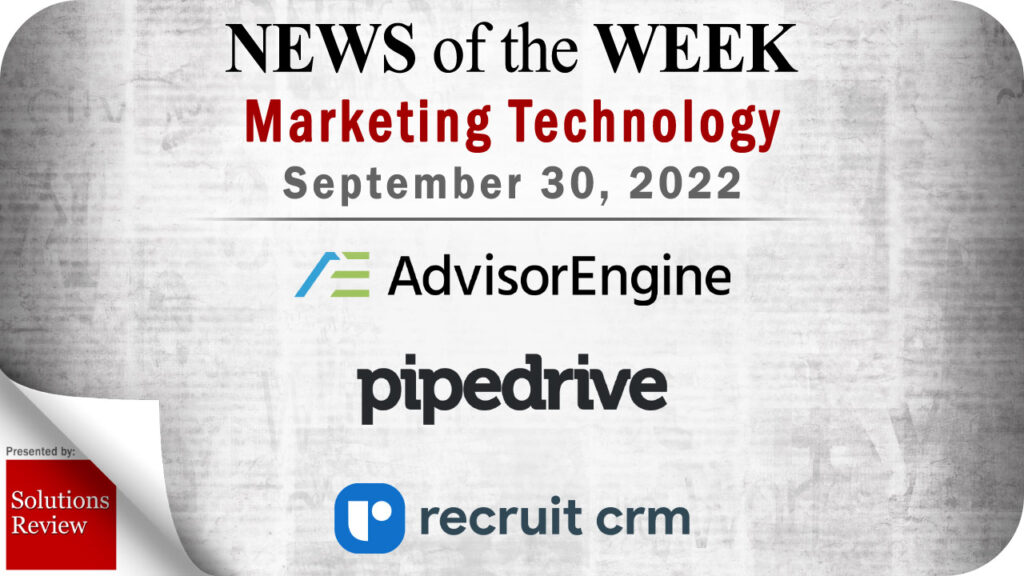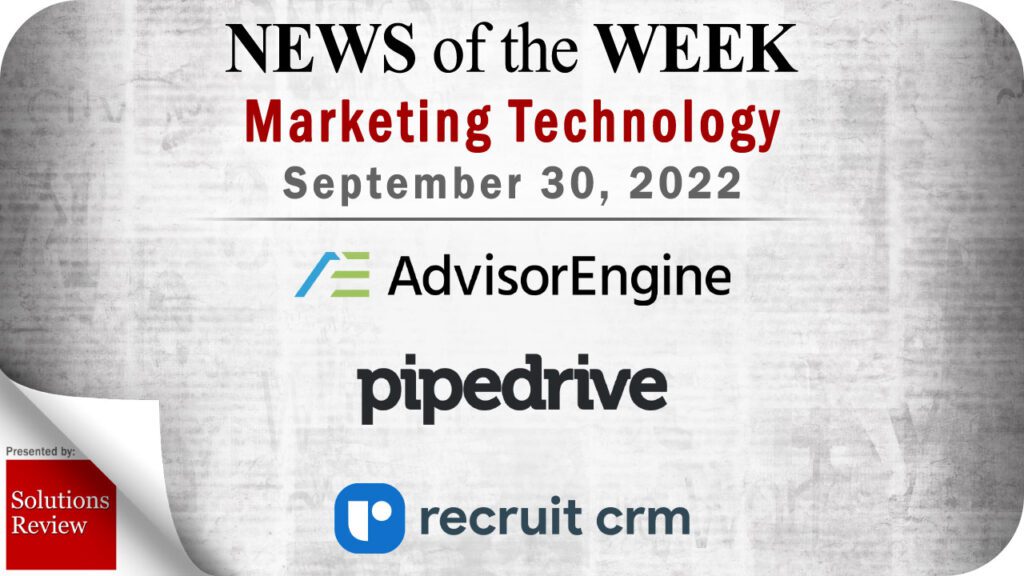 The editors at Solutions Review have compiled a list of the top MarTech News from the week of September 30th, 2022. This round-up features news and updates from leading CRM and marketing technology brands like AdvisorEngine, Pipedrive, Recruit CRM, and more.
Keeping tabs on the most relevant MarTech and CRM news can be time-consuming. As a result, our editorial team aims to summarize the week's top headlines in the marketing technology landscape. The Solutions Review editors will compile a weekly round-up of vendor product news, mergers and acquisitions, venture capital funding, talent acquisition, and other noteworthy MarTech news. With that in mind, here is some of the top MarTech news for September 30th.
Top MarTech News From the Week of September 30th
---
The dashboards leverage the same modern technology architecture and design-thinking approach employed to transform Junxure CRM into AdvisorEngine CRM earlier this year. Features include 'drag-and-drop' customization, in-line editing, automatic data population, advanced filtering, one-click drill-down to detailed data, and enterprise permissions to control information access.
---
Designed to help customers simplify marketing campaign management and bring their sales and marketing teams onto one platform, the new automated solutions aim to empower marketers by helping them to optimize their marketing strategy, reduce workload and tap effectively into data.
---
In an Executive Search Report, recruiters can attach the candidates' CVs and relevant details, pitch the top talent to their clientele and chalk out the detailed hiring process. This helps both parties to track and measure the success of their workflow. Since the report is automatically generated, recruiters will not have to spend much time and energy typing it all for their clients.
---
For consideration in future news round-ups, send your announcements to wjepma@solutionsreview.com.
---