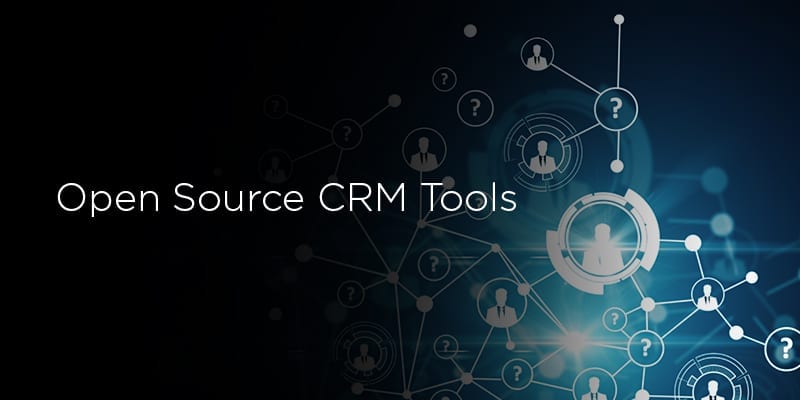 The editors at Solutions Review have compiled this list of leading free and open-source CRM solutions to help sales and marketing teams find a product that works for their needs and budgets.
Searching for customer relationship management software can be a daunting (and expensive) process, one that requires long hours of research and deep pockets. The most popular enterprise CRM tools often provide more than what's necessary for non-enterprise organizations, with advanced functionality relevant to only the most technically savvy users. Thankfully, there are several open-source CRM software tools out there. Some of these solutions are offered by vendors looking to sell you on their enterprise product. Others are maintained and operated by a community of developers looking to democratize sales and marketing technology.
In this article, we will examine open-source CRM software, first by providing a brief overview of what to expect and also with short blurbs about each of the currently available options in the space. This is the most complete and up-to-date directory on the web.
Top Open-Source CRM Software For Sales and Marketing
---
Bitrix24
Bitrix24 is a free and open-source CRM solution with many essential features like sales funnels, pipeline management, sales reports, and individual customer profiles. Users can send up to a million emails per month. The tool also provides source code, APIs, and a variety of third-party integrations. It's important to note that open-source access is only given to commercial-level clients, so smaller organizations may need to look elsewhere if they want to experiment with development.
CiviCRM
CiviCRM is a powerful open-source solution that fits well within non-profit organizations. Users will be able to centralize constituent communications, as well as manage donor memberships. CiviCRM also offers full integration with WordPress, Drupal, Joomla, and Backdrop. Its features include email marketing, analytics and reports, contact and membership management, accounting integration, case and event management, and much more. CiviCRM's open-source license allows users to personally tailor their software installations and further customize and tweak the tool in the future.
ConcursiveSuite
ConcursiveSuite is an all-encompassing CRM product that includes advanced features such as order management, e-commerce catalogs, and social networking. Its open business model allows users to leverage existing software, integrate with legacy CRM applications, and customize individual modules and tools. Interact with customers through the web and social networking, and access relevant data in a centralized location. Concursive offers a versatile and flexible solution that aims to integrate its technology with other systems to build out the tool.
HubSpot
HubSpot is a budget-friendly solution best suited for small and medium-sized organizations. In addition to core CRM, HubSpot offers individual enterprise packages for sales, marketing, and customer experience teams. Although the product itself isn't open-source, the company is actively creating other open-source applications and tools. This includes projects such as Tether, a positioning engine for creating overlays. There are also tooltips, dropdowns, and Messenger, which help customers create alerts and messages for their app. If your organization is looking to experiment with open-source web and mobile apps, HubSpot is a unique solution.
OroCRM
OroCRM is an open-source CRM that aims to boost sales and optimize marketing. Capture and nurture leads through your sales process while OroCM gathers detailed information across all stages of the process. Forecast pipelines and track marketing and sales performance with a variety of configurable dashboards. Oro also easily generates reports that track website revenue, conversion rates, and more. Identify top customers with RFM analysis, and generate segmented, targeted campaigns based on the collected data. In addition to software integrations, Oro provides a plethora of user guides and source code documentation.
Odoo
Odoo offers a selection of open-source and enterprise software applications that cover various jobs, including CRM, e-commerce, accounting, inventory, point of sale, project management, and more. CRM functionalities include real-time reports and flow charts, performance and activity reviews, and scheduled activities based on sales scripts. Users can easily integrate with other Odoo applications as well. Organizations looking to take advantage of source code access can read through installation and developer guides to ensure the ideal customization is achieved.
Perfex CRM
Perfex CRM is an open-source solution that works best in small business and freelance settings. Users can easily access source code, changelogs, and user guides on the vendor's website. Perfex CRM's features include one-click invoice creation, project management tools, lead management, visual proposal generation, payment functionality, survey reports, goal tracking, and much more. Perfex also maintains a website blog that describes updates, new features, and fixes. This solution is a versatile and flexible pick for small businesses looking to experiment with open-source technologies.
SuiteCRM
SuiteCRM is a fully open-source CRM solution without any license fees or vendor lock-in. Customers have the freedom to create a fully customized CRM that easily fits into their business environment. Take control of your sales process with lead management, workflow automation, visual reports, and more. Easily provide customer support and manage support tickets with the cases module. Save time on responding to customers and create template responses with the Knowledge Base. Additional features include marketing automation and a variety of integration, API, and configuration options.
X2CRM
X2CRM includes more than eight different modules powered by marketing automation, reporting, and workflow automation. Users can utilize individual modules or combine them in different ways to drive business productivity. Marketing features include lead scoring and routing, email campaign management and performance reports, website activity tracking, and more. Sales features include opportunity tracking, sales funnel reports, and quoting and invoicing. Users also have access to support, web application tools, and social media marketing.
Zurmo
Zurmo is a part of the EspoCRM CRM solution driven by gamification, mobile, and social capabilities. The product rewards end-users with scores, badges, and achievements depending on their completed assignments. This encourages users to engage with the software, and Zurmo states that it's proven to improve user adoption. Other features include marketing automation, contact and activity management, deal tracking, reporting, workflow automation, and more. Zurmo has a variety of documentation available to users as well.