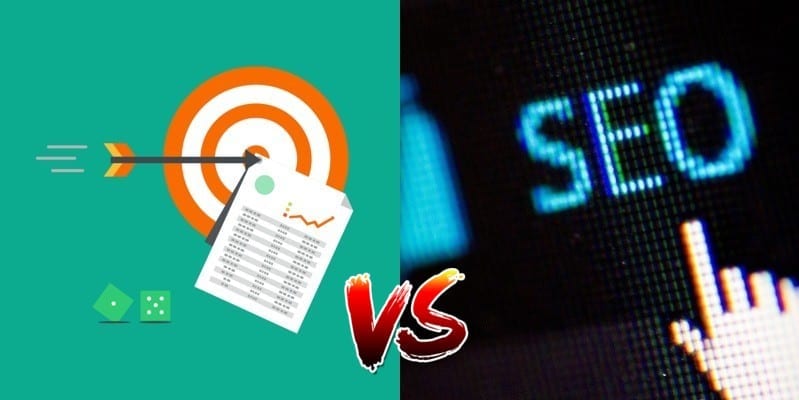 CRM and marketing automation software are inter-related, and used by teams of users to enhance their sales and marketing strategies. Oftentimes these solutions are bundled together with features that overlap, making the process of evaluating and deploying them tricky. Your organization may need both CRM and marketing automation software, or perhaps one of the tools can suffice all on its own. Some CRM software includes marketing automation functionality, while other products provide more of a focus on customer service or sales team enablement.
Certain CRM's include marketing automation as part of their functionalities, while others focus on customer service or boosting the productivity of sales teams. Although it's true that CRM and Marketing Automation share similar characteristics, they don't serve the same functions. This article will break down the differences between CRM and Marketing Automation.
What is CRM?
CRM, also known as Customer Relationship Management, helps organizations increase productivity and streamline processes across departments where customer interaction is key. It is a sales-focused technology, but marketing and customer support teams also benefit from CRM. Some common features of CRM software include, but are not limited to:
Customer management: This allows users to see a comprehensive overview of customers, leads, and other contacts. Drilling down further, customer management provides a view of contact information, notes, related documents, email, and a history of the individual's relationship with your brand.
Pipeline management: Enables users to access a visual representation of their sales pipeline. View real-time analytics and other in-context statistics to course-correct and manage campaign strategies.
Cross-channel engagement: Track social media engagement (likes, posts, and tweets) and receive real-time notifications. Many CRM products allow you integrate this information with other related tools as well.
Mobile access: Some solutions include partial or complete access on a mobile device, which is especially helpful to organizations that need constant and easy access to their information.
Third-party integration: CRM software has increasingly become a vital piece of the puzzle when it comes to sales and marketing, but organizations don't always want to do everything in one application. Some solutions integrate with other marketing software, which allows you to tailor your technology stack.
Flexible pricing: Companies of different sizes or industries will require a tailored solution, which makes multi-level pricing an attractive option. This allows users to select packages that address their individual needs.
What is Marketing Automation?
Marketing automation software provides a streamlined way for teams to launch marketing campaigns, as well as automate repetitive tasks. Picking the correct solution depends almost entirely on the individual needs of your organization. Company size, industry, environment, and existing business practices will all have an effect on how useful marketing automation can be. Core marketing automation capabilities enable you to:
Automatically send emails and replies to your entire list of contacts using out-of-the-box templates or build custom ones from scratch. Modify your resources mid-campaign to achieve better results and create more personalized emails.
Dynamically segment your leads and other email contacts based on their changing behavior, interests, and characteristics.
Utilize automation workflows — tasks that are automatically performed in response to a specific trigger or according to a set of rules and predefined conditions.
Automatically tailor messages for each customer based on demographic data.
Score leads as they progress through your pipeline to identify sales opportunities.
Use Cases
When considering the purchase of CRM or Marketing Automation software, it's important to think about why your business needs this kind of system.
Standard CRM solutions greatly benefit organizations that have an established sales process, that want centralized access to their customer interactions, and for organizations that are losing out on sales because they're unable to follow up on profitable leads and opportunities. CRM is particularly useful in sales environments, and for organizations that need to keep a large database of leads and other contacts. A large portion of CRM software is specifically marketed towards sales teams and customer service professionals. CRM can be used by small, mid-level, and enterprise-level businesses; different solutions provide different features, and you can choose the product that fits your industry.
As could easily be deciphered from its name, Marketing Automation is a must have for today's marketing teams. From email to social media campaign, this is a great tool for teams that want to take advantage of every resource available to them and get a comprehensive view of customer interactions. If your marketing team needs the chance to focus on more creative work and is getting caught up in repeated but necessary tasks, marketing automation will be a good investment for your organization.
One important fact to note is that many of today's CRM solutions include marketing automation as part of their functionality. If your business is looking for a variety of enterprise tech solutions, it might be a good idea to look into software packages that include both CRM and marketing automation.
Potential Challenges
CRM is some of the most versatile and comprehensive enterprise technology available on the market. It has a wide variety of powerful functions, and most vendors offer a large suite of products to fit different industries and teams. Whether your business is large or small, there's something out there for everyone. But versatility and feature depth are a double-edged sword: with great capability comes great cost. It's important to think of the total cost of ownership when purchasing CRM; this includes but is not limited to subscription and purchase fees, premium upgrades, staff training, and hardware and software requirements. Another common roadblock in CRM implementation is company resistance to widespread cultural change. If your employees aren't ready to see sweeping, company-wide changes, it can negatively affect your customer relationships and result in a loss of revenue.
One of the biggest possible challenges your business can run into when using marketing automation is over-messaging your contacts. Automated communication doesn't mean you should be increasing how much you interact with the people in your database. Communicating too frequently with leads will result in a loss of revenue. Another common issue is that marketing automation software is complex. Even with training and resources provided by the solution vendor, this kind of software can have a steep learning curve. It's also important to keep note of the fact that through the ease of automation, mistakes can easily be magnified. If incorrect data is entered into the system or a team member sets up an ineffective workflow, these errors can quickly be spread.