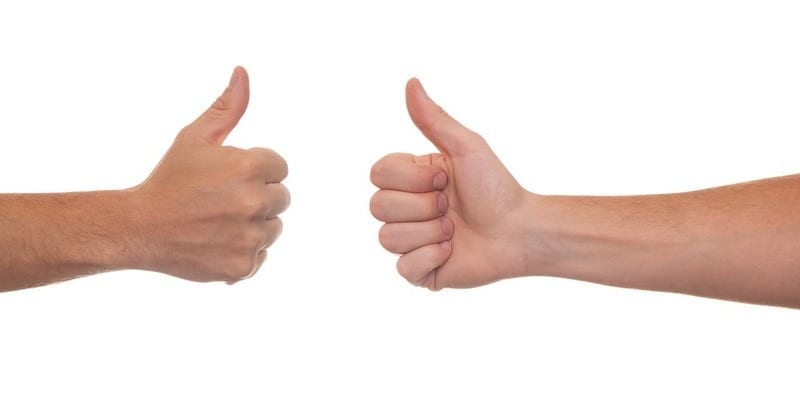 We all know the importance of CRM and choosing the right solution for your organization. It can be a tricky process, but taking your time and picking a solution that addresses the unique needs of your organization will pay off in the end. Nevertheless, it's important to not only consider features or capabilities. Regardless of popularity or integration possibilities, it's important to consider previous user experience. How do other users feel about your chosen solution? What is the quality of the customer support you'll receive? Even if the software itself is perfect, it's likely that your organization will run into a problem in the future. This list compiles the top-ranked CRM solutions in customer service and customer satisfaction.
bpm'online's CRM offerings include sales, marketing, and customer service. The sales tool offers a wide variety of capabilities and features, focusing on driving customer acquisition, development, and retention. Users can follow a customer through their complete sales journey and manage each stage of customer interaction. bpm'online's marketing tools focus on lead generation, qualification, and the sales hand-off. Customer service features include omnichannel communications, comprehensive case management, knowledge management, and more.
CompanyHub is an easy-to-use CRM marketed towards sales teams. This vendor focuses on giving full visibility into all aspects of the sale process, and aims to simplify work processes with customizable features. CompanyHub offers standard features like lead management, sales pipeline management, email automation, and sales reporting, but the vendor also offers a unique Sales Bots feature. Users can automate certain aspects of their work, such as birthday emails, followup messages before quotes expire, deal closure congratulation messages, and more.
Less Annoying CRM is built for small businesses, with a focus on managing contacts, tracking leads, and staying on top of follow-ups. It offers a streamlined product for users seeking a simple, uncluttered user experience, and offers the standard features you would expect from a CRM. Key capabilities include a customer management database, lead pipeline management, and feature customization. Less Annoying CRM is unique in that it is web-based, and can be accessed from anywhere with an internet connection.
Copper, formerly known as ProsperWorks, is an invaluable tool for sales teams that use G-Suite. The UI is designed similarly to that of Google products, and the CRM can fully integrate with G-Suite tech. In addition to Google, Copper can integrate with Hubspot, MailChimp, Dropbox, and hundreds of other applications. Beyond its comprehensive integration capabilities, Copper's functionalities include lead management, contact management, actionable reports, a visual pipeline, and more. If you're looking for a CRM solution focused on boosting productivity, you should consider checking out Copper.
Over 15,000 customers use Freshsales, taking advantage of its sales pipeline management and built-in phone and email capabilities. The software provides access for an unlimited amount of users, unlimited contact storage, and unlimited support from Freshales' service team. Users also have access to mobile applications, lead and contact management, actionable insights, personalized emails, and much more. If your organization is looking for a sales-focused CRM, Freshsales is a good choice.
Nimble offers a wide array of products and functionalities specifically designed to integrate with Microsoft Office and G-Suite. Well suited for middle-market and enterprise-level organizations, Nimble offers CRM and sales automation functionalities, as well as social insights into potential prospects. This social integration sets Nimble apart from its competitors, collecting key information from online profiles to supplement data already within the system. Nimble is a great tool for nurturing customer relationships and closing more deals.
OnePageCRM aims to turn the complexities of CRM-usage into a simple and focused to-do list. This allows sales teams to stay focused on their work, instead of struggling or wasting time on software. Easily capture leads with OnePageCRM's Lead clipper. This tool gathers information from the web with a single click, creating a Next Action to make sure that you follow up on your new prospect. You can also gather information from email, Twitter, Facebook, and other social websites. Other features include sales team collaboration, forecasting, mobile access, and more.
Salesflare is a simple but powerful CRM built for small businesses and B2B use cases.Offering integrations with popular services like Gmail, Office 365, iCloud, and more, Salesflare is great for sales teams on the go, and who need quick access to information. This solution was created to reduce the amount of time employees spend with their CRM, and increase their time spent making meaningful decisions. Salesflare completes data input for you, automatically assists you to follow up with opportunities, shows past customer engagement, and much more.