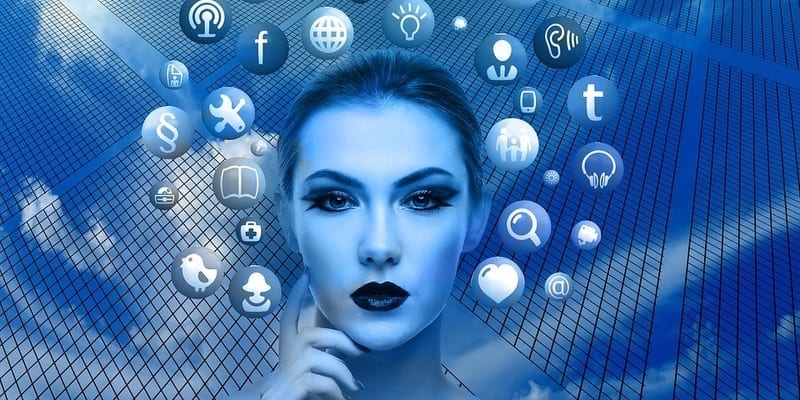 As the CRM market continues to grow, more and more solutions are being developed around the world. No matter the size of your business or the industry you operate in, it's highly like that your company is using a CRM. It centralizes a variety of business functions and is a great tool for boosting sales and marketing productivity. Even so, there are organizations who haven't taken the time to truly research this type of enterprise technology, or haven't invested the necessary resources to truly make their CRM shine. If your company is struggling to utilize its CRM effectively, or you're simply looking to strengthen your current CRM strategy, here are 9 unexpected CRM benefits to consider.
Identify At-Risk Customers
CRM is a great tool for keeping track of your customer's spending habits. You can see what kind of products they prefer, and what kind of marketing incentivizes them to keep engaging with your business. It's quite important to develop lasting relationships with repeat customers, but it's also important to be aware of at-risk customers. CRM lets you identify if someone is dissatisfied with your service, places fewer orders than expected, or lets an unusual amount of time pass between orders. This allows you to change your marketing or sales strategies, and better engage with your audience in the future.
Improved Customer Experience
As you could guess from its name, implementing CRM will bring many benefits to your customers, leads, and prospects. In addition to bringing all your customer information to a single location, CRM is uniquely suited to address their various needs and track them as they progress through the purchasing process. You can immediately access information like previous purchases or support tickets, or see what trends they interact with on social media. CRM provides you with a comprehensive view of your customers, which in turn allows you to serve them better.
Helpful Insights and Analytics
High quality CRM solutions will offer reports and data visualization capabilities that provide insight into your business functions. From marketing campaign data to sales channels and other important metrics, users can easily track what's going on in their business. Bottlenecks and potential issues can be avoided, and reports can be easily shared with each department within your organization. With a customizable central dashboard and real time statistics, you can make sure that you won't miss a thing.
Increased Efficiency
With tools for managing leads and bridging the gaps between various departments, your CRM will improve overall workforce efficiency. Necessary but repetitive tasks can be automated, while high-level tasks become easier with the aid of helpful tools and statistics. With quality of life improvements such as data sharing and centralized business processes, CRM is sure to improve the efficiency and workflows of your business.
Social Media Marketing
Social media is a very important part of modern marketing and sales strategies. CRM platforms allow you to directly integrate with services such as Facebook, Instagram, and Twitter. These tools allow you to monitor each aspect of your social media marketing campaigns, as well as keep tabs on the interests of your audience. What trends do they follow? Do they interact with your competitors? Do they reach out to your company on social media?
Something For Everyone
CRM is unique in that there are many different permutations, and many different types of solutions that can match the individual needs of your business. Do you specialize in customer service? You can find a CRM that has in-depth customer service functionality, ticketing systems, chatbots, and more. If you focus on e-commerce and manage online stores, or if you're a large enterprise company that needs complex tools to manage your sales and marketing functions, there's going to be something out there for you.
Task Automation
Completing a sale is a complicated task that takes time and dedication. Within the longer process, there are hundreds of smaller tasks to be completed. From data entry and form submission to reports and other time-consuming chores. These are necessary tasks but can chew up a lot of your time, especially if you don't have the proper tools to deal with them. Luckily, modern CRM solutions are designed to deal with these sorts of issues. Many tasks can be automated, and those that can't be automated are made easier through helpful tools.
Sales Forecasting
CRM can do a lot to improve and help your sales team, but one of its greatest advantages is its ability to predict and forecast sales. With reports that pull key metrics and the ability to visualize the growth of your business, users can plan strategically and make more informed decisions. This allows executives and business leaders to identify certain trends, and in turn develop more accurate forecasts.
Coordination and Collaboration
CRM brings a greater deal of visibility, coordination, and collaboration to the different teams within your business. It is vitally important for your teams to be able to collaborate with each other, and CRM is a tool that allows you to monitor many different business functions. When different departments have access to each other's information and understand how the other works, they'll have a more comprehensive understanding of your company at large. Collaboration is vitally important, and reducing any potential friction is a great benefit.
Looking for other CRM tips and best practices? Click here.