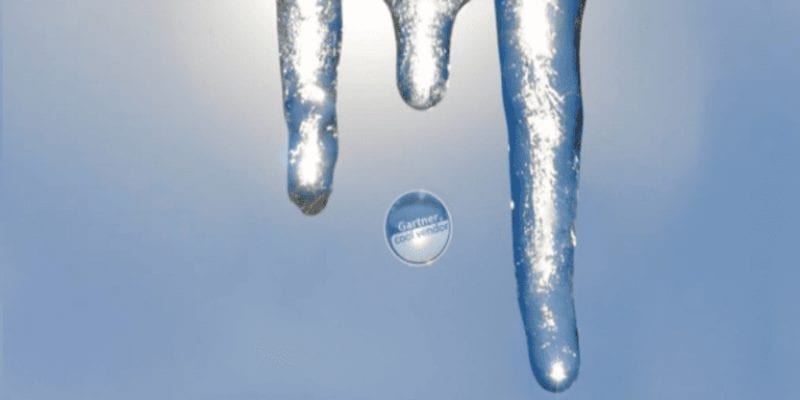 Gartner's newest research highlights four 2020 Cool Vendors in CRM Customer Service and Support that offer innovative alternatives in the marketplace.
Analyst house Gartner, Inc. has released its newest research highlighting four emerging solution providers that manufacturing leaders should consider as compliments, additions, or potential replacements for their existing architectures. The 2020 Cool Vendors in CRM Customer Service and Support report features information on startups that offer some disruptive capability or opportunity not common to the marketplace. Gartner analysts Steve Blood, Nadine LeBlanc, Jason Wong, Drew Kraus, Brian Manusama, Bern Elliot, and Jim Robinson compiled the materials for this report.
Solutions Review's editors have read the complete report, which is available here, and want to take the opportunity to provide a brief, independent introduction to each of the cool vendors listed. Though Gartner's process for selecting Cool Vendors is somewhat mysterious, we believe our unique view of the space can help you to better understand how these analytics solutions will fit into the marketplace as time goes on.
Glia offers a digital-first customer service platform that allows teams and contact centers to collaborate in creating experiences that combine touchpoints. It combines cobrowse, messaging, social media, telephony, digital voice, and video. Its unique digital voice offering enables enterprises to transition from a traditional telephony solution to an all-digital solution for voice. Glia easily integrates with existing telephony systems, and queuing and routing rules can be set at once for all channels. This vendor is a good choice for organizations that want to combine existing voice operations into a digital touchpoint with a single interface.
---
Seekify combines a collaborative and contextual learning experience with data-driven CX insights to set clear goals and KPIs. Its personalized insights help organizations to trigger personalized content, set calendar meetings, send emails, assign mentors, and give feedback. Additionally, it allows for a collaborative and contextual learning experience, improving team performance. Seekify is a good choice for application leaders supporting CX and interested in the "we-working" component of their customer service strategy. It is most relevant to B2B companies based in the Asia/Pacific region.
---
Vizru's Service Desk combines bots and low-code development with its out-of-the-box service desk solution to address complex multiexperience interactions. Vizrua maintains stateful conversations across web, voice, chat, SMS, and email touchpoints. Users can also train Zoey, a virtual customer assistant bot, to answer frequently asked questions, automate complex tasks, onboard customers, and much more. Vizru is a good choice for application leaders looking to create and automate processes across new digital touchpoints and interaction modalities, as well as those interested in AI-driven capabilities.
---
Whenwhyhow uses a combination of internal and external data sources to surface insights that build a personalized customer behavioral understanding. Combined with ML, this vendor determines the most optimal way to engage customers in digital channels at a personal level. Its product is focused into key verticals of banking and fintech, insurance and insurtech, airlines and transportation, telco, utilities, and e-commerce. Whenwhyhow is a good choice for organizations looking to create stronger personalized, digital engagements with customers in those target verticals.
---
Zoomin focuses on providing a new type of knowledge consolidation and delivery platform for product companies. Its solution focuses on delivering product answers by publishing relevant, personalized, and dynamic content to customers across a variety of touchpoints. This includes knowledge consolidation, personalization, and orchestration, as well as automation for ingesting knowledge and content from any source and interpreting it using intelligent classification. Zoomin is a good choice for those tasked with improving self-service adoption, and is most relevant for product companies.
---
Looking for more? Download our Customer Relationship Management Buyer's Guide for free to compare the top products available on the market with full page vendor profiles, key capabilities, an CRM software market overview, our bottom-line analysis, and questions for prospective buyers.
And don't forget to follow us on Twitter, Facebook and LinkedIn for all the latest in the CRM space!