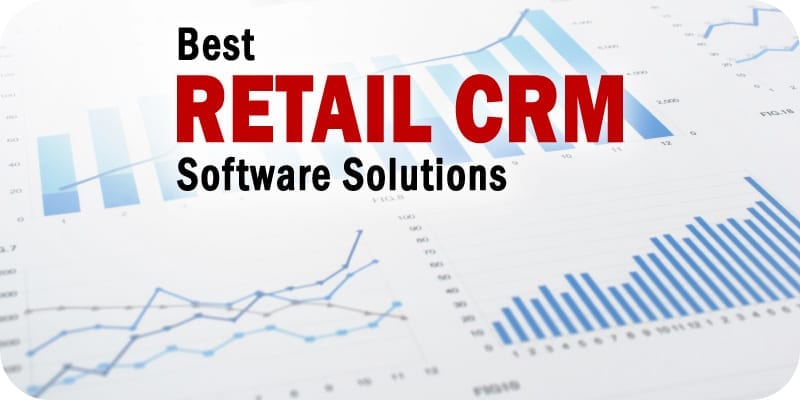 The editors at Solutions Review have compiled a list collecting some of the best retail CRM software solutions for companies looking to improve how they convert, retain, and delight their customers.
With the right retail CRM software, businesses can improve how they manage their customers, respond to queries, develop brand loyalty, encourage return customers, generate marketing campaigns, and generally maximize customer satisfaction. However, selecting the right retail CRM software solution can be a complicated, time-consuming process, especially since retail businesses—digital and brick-and-mortar alike—continuously adapt to changing market and customer demands.
To help make your search easier, our editors have profiled some of the best retail CRM software solutions to consider. The list has been organized alphabetically for convenience's sake.
The Best Retail CRM Software Solutions
---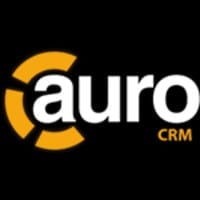 Auro CRM is an open-source platform equipped with sales, marketing, reporting, and customer 360 features. The company's retail-specific functionalities are designed to help businesses better understand their customers and connect with them in a way that encourages repeat sales. Features include centralized order management, business intelligence, built-in analytics, real-time reporting, financial management, customizable user interfaces, social media integrations, customer targeting, and more.
---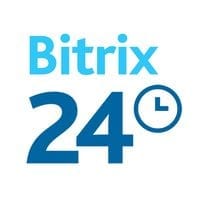 Bitrix24 is a business software provider that focuses on equipping companies of various sizes with the tools they need to succeed. The company's CRM platform includes features specifically developed to help retail businesses create personalized shopping experiences, increase brand loyalty, boost sales, and improve conversions. These features include omnichannel customer service, website builders, lead tracking, web forms, marketing automation, and sales analytics.
---
Creatio's low-code CRM and process management platform is designed to help mid-size and large enterprises improve their sales, marketing, service, and operations capabilities. The company's retail-specific services provide users with a single view of customers that encompasses all of their purchase histories across channels, which will make it easier to develop effective marketing campaigns. Other features include marketing automation, customer data management, reward program management, and more.
---
Freshworks provides business software solutions designed to be ready to go right "out of the box." For example, the company's CRM platform comes equipped with the tools retailers need to identify loyal customers, improve engagement, personalize the shopping experience, and unify customer data. Freshworks' retail CRM offering can also integrate with Freshdesk, a customer support platform that will help businesses offer a holistic shopping experience to customers.
---
Kapture CRM provides startups and enterprises across industries with cloud CRM and SaaS-based customer support automation platforms. With Kapture's retail CRM system, businesses can optimize their retail chain network management with a connected mobility CRM platform. Kapture's retail management CRM includes segmented marketing, workforce management, inventory management, payments and invoices, customer support, order processing, customer analytics, business reporting, and more.
---
Microsoft Dynamics 365's product suite covers everything from customer data to supply chain management to human resources and more. One of its offerings is Dynamics 365 Commerce, a platform for digital and brick-and-mortar retailers that can help them deliver unified and customizable buying experiences for customers and partners. Users can utilize Dynamics 365 to connect digital, in-store, and back-office operations on a single commerce platform featuring built-in tools for 360-degree customer views, artificial intelligence, order management, and more.
---
NetSuite can provide retail enterprises with a cloud-based commerce platform optimized for web, mobile, in-store, and call-center channels.  The platform includes in-store POS, e-commerce, marketing, order management, business intelligence, inventory and supplier management, and financials. NetSuite's retail solutions can be used in various settings, but the company does offer specialized solutions for fashion, campus bookstores, home goods, outdoor sporting, and automotive shops.
---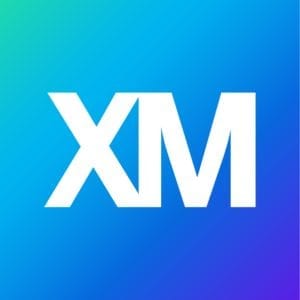 Qualtrics XM's experience management platform is developed to help companies improve customer experiences and employee engagement with real-time data, insights, and AI-powered recommendations. Qualtrics' retail experience management solution can monitor customer behaviors across channels, identify opportunities, drive foot traffic to your store, target the best customer segments, and even test new promotional campaigns before launching them.
---
The Salesforce platform empowers businesses to connect their marketing, commerce, service, and IT data on a single platform and use it to deliver personalized experiences to customers. With the company's retail CRM solution, users can drive growth across their retail value chains, utilize insights to convert and retain customers, empower associates with the tools they need to improve business performance, and promote collaboration between departments.
---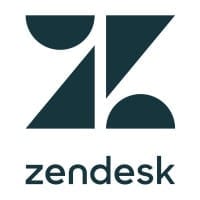 Zendesk's service-centric CRM provides SMBs, enterprises, and startups with the technology they need to improve customer relationships and improve their growth. The company's retail-centric solution can compile billing, preference, and shopping history data and use it to create comprehensive shopper profiles. Retailers can use these profiles to provide seamless, personalized service and support to customers and keep them returning to your retail or e-commerce store.
---
A global network of businesses uses the Zoho CRM platform to convert leads, engage customers, grow revenue, and improve their business. Retailers can benefit from Zoho CRM by using its sales, marketing, support, and inventory management solutions to optimize their retail and supply chain operations. Other retail-specific features include customizable user interfaces, easy integrations with other Zoho applications, built-in AI capabilities, and mobile app functionality.
---
Solutions Review participates in affiliate programs. We may make a small commission from products purchased through this resource.