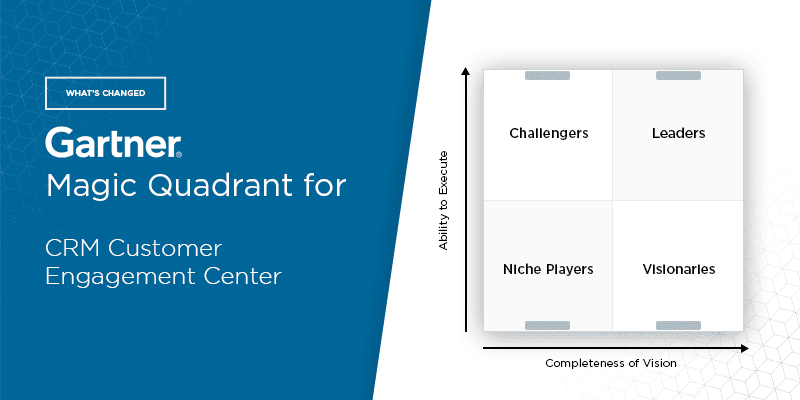 The editors at Solutions Review highlight what's changed since the last iteration of the Gartner Magic Quadrant for the CRM Customer Engagement Center and provide a summary of each of the vendors listed.
Analyst house Gartner, Inc. has released the 2021 iteration of its Magic Quadrant for the CRM Customer Engagement Center report. According to Gartner's definition, the CRM customer engagement center (CEC) market is for software applications designed to provide customer and support (CSS) by engaging with customers intelligently, proactively, and reactively. Gartner's report says that CEC applications are usually developed around case management records and processes and are expected to help users better understand customer interactions.
In this updated Magic Quadrant for Customer Engagement Center and CRM application, Gartner identifies what it considers to be the 16 most significant CEC providers in the marketplace and evaluates the strengths and weaknesses of each. The report also features the signature "Magic Quadrant" graph, which ranks the listed vendors based on their "Completeness of Vision" and "Ability to Execute" on that vision. The chart is divided into four quadrants: leaders, challengers, niche players, and visionaries.
What's Changed: 2021 Gartner Magic Quadrant for Customer Engagement Center
---