What's Changed: 2020 Gartner Magic Quadrant for the CRM Customer Engagement Center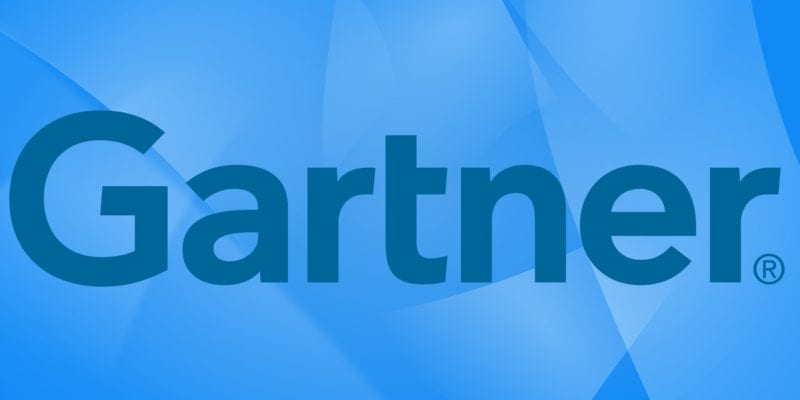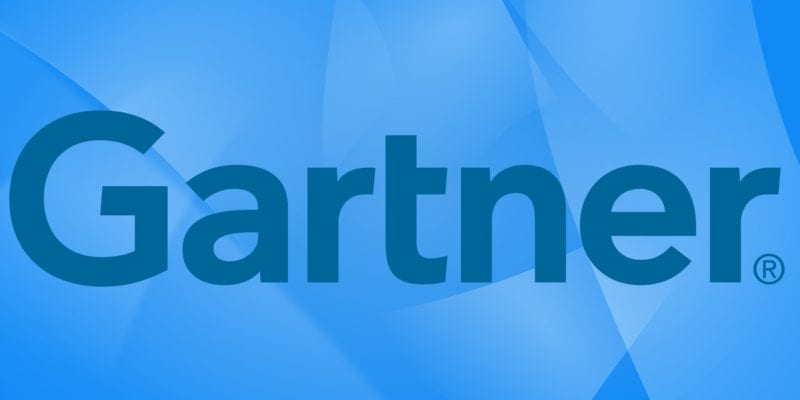 The editors at Solutions Review highlight what's changed in the 2020 iteration of the Gartner Magic Quadrant for CRM Customer Engagement Centers and provide an analysis of the new report.
Analyst house Gartner, Inc. recently released the 2020 version of its Magic Quadrant for the CRM Customer Engagement Center. Gartner defines the customer engagement center (CEC) market as the market for software applications used to provide customer service and support by engaging intelligently with customers by answering questions, solving problems, and giving advice. The four pillars of great customer service include getting connected, process orchestration, resource management, and analytics & insights.
This year's report indicates that consolidation of customer service functionality is redefining the CRM CEC. Artificial intelligence and increased investment in digital engagement are top priorities on vendors' roadmaps. Customer service and support organizations must deliver consistent, effortless, intelligent, and personalized customer service. The ability to orchestrate customer requests with assisted service and self-service lies at the core of a quality CEC. Prospective buyers of CRM CEC technology should look to vendors and platforms that focus on the four pillars of great customer service.
What's Changed: 2020 Gartner Magic Quadrant for CRM Customer Engagement Centers
---
In this Magic Quadrant, Gartner evaluates the strengths and weaknesses of 16 providers that it considers the most significant in the marketplace and provides readers with a graph plotting the vendors based on their ability to execute and their completeness of vision. The graph is divided into four quadrants: niche players, challengers, visionaries, and leaders. At Solutions Review, we've read the report, available here, and pulled out the key takeaways.
Gartner adjusts its evaluation and inclusion criteria for Magic Quadrants as markets evolve. As a result, Kustomer and Zoho were added to this year's report, while bpm'online changed its name to Creatio.
Salesforce continues to maintain its position at the top of the Leaders quadrant. Its global presence, market impact, and vision to transform customer service are unmatched by any other vendor in the market. It recently introduced its Service Cloud Voice, which brings integrated voice services through Amazon Connect. Pegasystems also continues to hold fast as a Leader; its low-code-supported innovation makes it simple to extend or combine with other solutions. Pega continues to focus on automation fulfillment of service requests and improving customer satisfaction and agent experience.
ServiceNow is new to the Leaders quadrant this year, having strengthened its AI capabilities on the platform and the CSM solution. This vendor has a good vision and execution on customer success, with a co-delivery model that drives predictable business outcomes and platform adoption. Microsoft focuses on bringing AI capabilities like Azure Cognitive Services, Microsoft Bot Framework, and Power Virtual Agents to provide more intelligent customer experiences for both customers and agents.
Zendesk retains its position as a Leader and continues to innovate at a significant pace. IT launched several key products and features in 2019, including Zendesk Duet, Gather, and Sunshine Conversations. This vendor also offers a public cloud solution, Zendesk Sunshine, with an extensive application ecosystem. Oracle demonstrates continuous delivery of innovations, with a focus on predictive service. It offers one of the most scalable and functional knowledge management solutions and focuses on how both humans and automated conversational agents consume knowledge.
SAP is the sole vendor in this year's Challenger quadrant. It offers SAP Service Cloud, a multitenant SaaS solution, and supports multiple delivery models. It has over 200 connectors to third parties and continues to put strategic independent software vendor partnerships to enrich customer service functionality. SAP also takes a holistic approach toward transformation with the Intelligent Enterprise and the use of its Intelligent Technologies.
Freshworks has achieved horizontal momentum, moving from the Niche Players to the Visionaries quadrant. Its omnichannel solution is a good choice for midsize organizations focusing on innovation for customer engagements and those looking for a customer-for-life vision. As Freshworks' portfolio has matured, its large-scale deployments have continued to grow, contributing to almost 50% of its current revenue.
Verint Systems maintains its position at the top of the Niche Players quadrant. Verint's acquisition of Transversal for cognitive intelligence and automation has greatly improved its knowledge management capability. Users benefit from its development organization, which provides a case for future product and service enhancements. Appian, built on the same codebase as its low-code BPM PaaS, benefits from a competent suite of tools for both professional and citizen developers. Its AppMarket offers more than 500 accelerators, tools, and extensions, and new cloud customers are guaranteed to help push a speedy initial deployment.
Creatio (formerly bpm'online) offers a product that is easy to configure and modify. Out of every other vendor in the report, it received the highest reference customer scores for "ease of use of all the products." Creatio's strengths lie in its deployment flexibility and its roots in low-code accessibility. eGain specializes in digital engagement channels, with a broad offering that includes email, chat, chatbot, virtual assistant, social and messaging support, co-browsing, and notifications. Customers have praised its simple and highly configurable UI for agents.
SugarCRM is an accessible product, requiring little to no special training or knowledge of proprietary scripting languages. Easily configured and customized, this product demonstrates a focus on integration with contact center platforms and legacy contact center environment technology. Kustomer, new to this year's report, is one of the new vendors in the market to transition from a case-management-driven customer service model to a conversation-driven model. It provides a modern platform, connecting interactions and platform-based events and external events.
Zoho is also new to this year's report, and customers have praised it as one of the best solutions for its cost to value. Implementation is very straightforward, and Zoho Desk can easily be integrated with other Zoho products in the portfolio, including CRM, Creator, Forms, and Analytics. CRMNEXT provides an application framework that enables organizations to design their own business flows. By involving its customers in its design considerations, this vendor shows promise. It's an easily scalable solution and is a good choice for those with a  strong presence in Asia/Pacific.