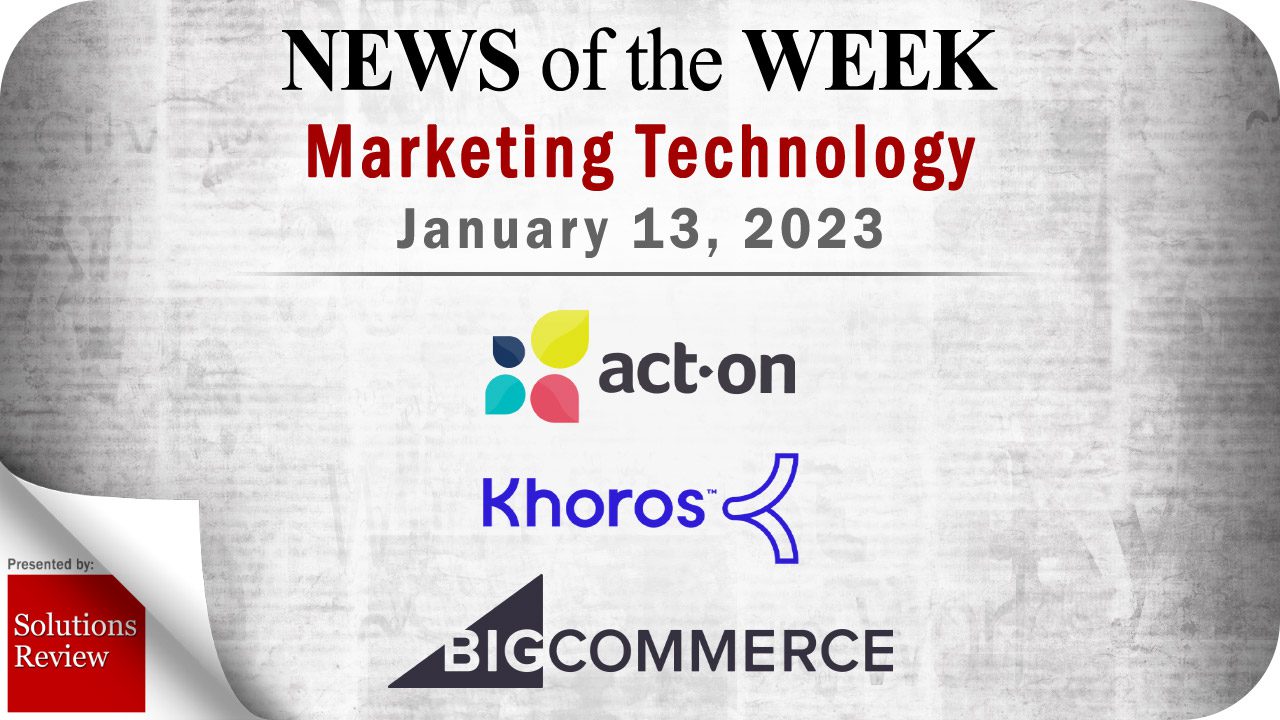 The editors at Solutions Review have curated this list of the most noteworthy MarTech news from the week of January 13th. This round-up covers announcements and updates from companies like Act-On, Khoros, BigCommerce, and more.
Keeping tabs on the most relevant CRM and MarTech news can be time-consuming. As a result, our editorial team aims to summarize the week's top headlines in the marketing technology landscape. The Solutions Review editors will compile a weekly round-up of vendor product news, mergers and acquisitions, venture capital funding, talent acquisition, and other noteworthy MarTech news. With that in mind, here is some of the top MarTech news from January 13th.
Our
Free CRM Buyer's Guide
helps you evaluate the best solution for your use case and profiles leading providers in the marketplace.
Top MarTech News From the Week of January 13th, 2023
---
Attentive, a conversational commerce platform provider, has launched Attentive SMS for Salesforce Commerce Cloud on the Salesforce AppExchange marketplace. The new integration will help brands personalize every SMS message they send, drive higher conversions with the e-commerce data they have, and complement Attentive's other integration with Salesforce's solution suite, enabling joint customers to use SMS to connect throughout the customer lifecycle. Attentive SMS Marketing for Salesforce Commerce is integrated directly with Salesforce and is available now on AppExchange.
---
Act-On Software has announced the launch of its new Partner-On program, which will expand its collaborative initiatives and empower businesses to collaborate in sales, marketing, and product integration projects. Partner-On offers three programs for companies to consider: Sell-On Partner, Market-On Partner, and Solution-On Partner. Sell-On Partner focuses on partners that sell and deliver Act-On's marketing automation platform; Market-On focuses on joint sales and go-to-market activities; and Solution-On Partner focuses on technical enablement and integration.
---
BigCommerce, an open SaaS e-commerce platform, has announced a collaboration with Microsoft Advertising, which involves the release of Microsoft Ads and Listings on the BigCommerce Marketplace. The collaboration will allow BigCommerce merchants of all sizes across the US, UK, and ANZ to directly integrate their stores to reach potential customers searching in the Microsoft Advertising Network. Companies can use Microsoft Advertising to broaden their audience reach via new channels, optimize ad performance in real-time, drive more traffic with enhanced shopping experiences, and more.
---
CleverTap, a global B2B SaaS platform for customer engagement, has announced an integration with Storyly, a user engagement platform that embeds full-screen interactions Stories in mobile apps and websites. The integration will make it easier for marketers to leverage the power of CleverTap and Storyly's platform and deliver data-driven, real-time personalized user flows. Integrating the platforms will also connect them in real-time via EventBridge Technology, which makes it possible for Story interactions to become triggered for automated, personalized marketing messages.
---
Coho AI, a product-led revenue platform, has secured $8.5 million in a seed funding round led by Eight Roads, TechAviv, and a group of "angel investors." The funding round will allow Coho AI to continue to build its platform and enable B2B SaaS companies to accelerate growth, put data at the forefront of decision-making, and more. Itamar Falcon, CEO of Coho AI, says, "Securing our funding is a huge step towards our platform's capability to help businesses succeed in a tough and unpredictable market…As revenue teams need more product insights, we aim to provide an out-of-the-box solution to a problem which companies tried to solve internally until now."
---
Khoros, a digital-first customer engagement software, has expanded its leadership team with three new executive appointments. These include the promotions of Dustin Williams to Chief Technology Officer (CTO) and Ryan Studer to Chief Product Officer (CPO), and the appointment of Brian Nourani to Chief Revenue Officer (CRO). Chris Tranquill, the CEO of Khoros, says, "The past year has been transformative in our industry, and we need leaders that champion collaborative alignment across the organization to drive outcomes and ROI for our customers. I am excited to promote Dustin and Ryan and bring Brian to the team as we steer the company into a new phase of focus and innovation."
---
Salesforce has announced details on the new feature available in its upcoming Spring 2023 Product Release, which will become generally available on February 13th, 2023. Some of the highlights of the release include a strategic integration partnership between Salesforce and WhatsApp and new features for Salesforce's Account Discovery, Contact Center, Automotive Cloud Intelligence, Service Process Automation, and Loyalty Management products.
---
Vercel, a cloud platform for front-end developers, has announced a strategic partnership with Sitecore, a global provider of end-to-end digital experience solutions. The two companies have a history of joint success, and this newest partnership will continue their efforts to help clients build one hundred percent composable digital experiences with Sitecore's XM, Vercel's Edge Middleware, and integrations developed to allow for a headless solution that leverages Vercel's front-end as a Service (FaaS) expertise.
---
Expert Insights Section
---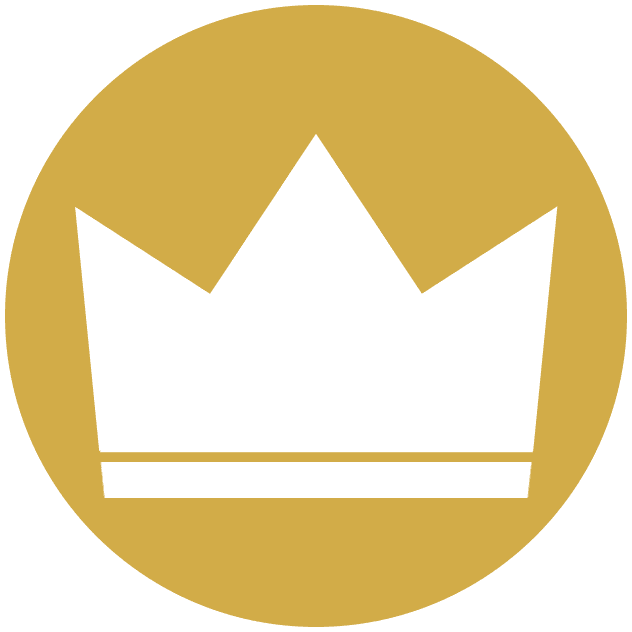 Watch this space each week as the Solutions Review editors will use it to share new articles from the Expert Insights Series, Contributed Shorts videos, Expert Roundtable videos, event replays, and other curated content to help you gain a forward-thinking analysis and remain on-trend with changing industry expectations. All to meet the demand for what its editors do best: bring industry experts together to publish the web's leading insights for enterprise technology practitioners.
---
As the industry evolves, aspiring and active social media marketers who want to maintain or develop their expertise need to invest in their continued education to continue progressing in their social media marketing careers. That's why the Solutions Review editors have compiled this list of vetted certification courses to help you kickstart your journey toward becoming a social media marketing expert.
---
As part of Solutions Review's Expert Insights Series, Steve Oriola, the CEO of Act!, shares some 2023 technology predictions for small to medium-sized businesses (SMBs) to consider as they assess their technology stack, look at industry trends, continue their digital optimization initiatives, and more.
---
For consideration in future news round-ups, send your announcements to wjepma@solutionsreview.com.
---