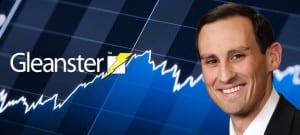 What is the point of Business Intelligence (BI) in the enterprise? Simply, to allow users to make practical and impactful data driven decisions based around the enormous a number of data points developed in enterprises every single day. Seems simple enough right? Well in the sea of data it sometimes may be easier to feel as though you are failing to do so.
In the last year BI tools have become more user-friendly and accessible for the business users. They are utilizing these new and innovative BI solutions in the attempt make those data driven decisions at real time level. To help wade through these seas of data, users need to be aware of what BI can actually do for you. The questions it can answer, problems it can predict and the trends it can reveal can all be unlocked if you know what to look for amongst all of those bobbing data points.
An interesting article from Customer Think 25 questions you should understand that BI can unlock answers to. Ian Michiels presents these 25 questions across five different business units and while they may not all pertain to you, understanding that BI can unlock the answers to these business questions and data driven decisions simply cannot hurt. After all, know is half the battle. Here is a few questions presented by Michiels for your consideration.
Human Resources
1. What are the most common causes of voluntary termination based on employee performance reviews?
2. Are our most satisfied employees the highest paid employees?
3. What is the deal mix between compensation and bonus to reward employees and motivate them to perform?
Supply Chain
6. How frequently are the same inspection errors being logged year over year?
7. How long does it take us to process paperwork and work through procurement processes relative to the time it takes to deliver the goods?
Marketing
11. Which digital marketing channels or combination of channels do sales qualified leads have a propensity to engage in?
12. Do certain regions have an affinity for purchasing our products? If so, what problem are they actually solving?
Sales
16. On average how long do leads stay in the opportunity stage before making a purchase?
17. Does the speed at which we reach out to a new lead impact the ability to have a sales conversation?
Executive Strategy 
21. Can I reduce my operating expenses by 10%? If so, what should we cut?
22. How much more would I have to invest in marketing to drive a 30% increase in sales next year?
Click here for all 25 question and the full article from Customer Think