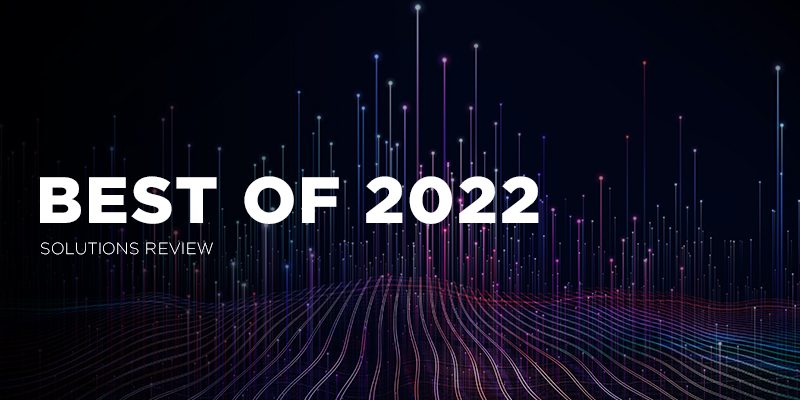 Solutions Review's listing of the best data engineering tools is an annual mashup of products that best represent current market conditions, according to the crowd. Our editors selected the best data engineering tools and software based on each solution's Authority Score; a meta-analysis of real user sentiment through the web's most trusted business software review sites and our own proprietary five-point inclusion criteria.
The editors at Solutions Review have developed this resource to assist buyers in search of the data engineering tools to fit the needs of their organization. Choosing the right vendor and solution can be a complicated process — one that requires in-depth research and often comes down to more than just the solution and its technical capabilities. To make your search a little easier, we've profiled the best data engineering tools and software providers all in one place. We've also included platform and product line names and introductory software tutorials straight from the source so you can see each solution in action.
Note: The best data engineering tools are listed in alphabetical order.
The Best Data Engineering Tools
Platform: Amazon Redshift
Description: Amazon Redshift is a fully-managed cloud data warehouse that lets customers scale up from a few hundred gigabytes to a petabyte or more. The solution enables users to upload any data set and perform data analysis queries. Regardless of the size of the data set, Redshift offers fast query performance using familiar SQL-based tools and business intelligence applications. AWS also has multiple ways to do cluster management depending on user skill level.
Description: Cloudera provides a data storage and processing platform based on the Apache Hadoop ecosystem, as well as a proprietary system and data management tools for design, deployment, operations, and production management. Cloudera acquired Hortonworks in October 2018. It followed that up with a buy of San Mateo-based big data analytics provider Arcadia Data last September. Cloudera's new integrated data management product (Cloudera Data Platform) enables analytics across hybrid and multi-cloud.
Platform: Fivetran
Description: Fivetran is an automated data integration platform that delivers ready-to-use connectors, transformations and analytics templates that adapt as schemas and APIs change. The product can sync data from cloud applications, databases, and event logs. Integrations are built for analysts who need data centralized but don't want to spend time maintaining their own pipelines or ETL systems. Fivetran is easy to deploy, scalable, and offers some of the best security features of any provider in the space.
Platform: Google BigQuery
Description: Google offers a fully-managed enterprise data warehouse for analytics via its BigQuery product. The solution is serverless and enables organizations to analyze any data by creating a logical data warehouse over managed, columnar storage, and data from object storage and spreadsheets. BigQuery captures data in real-time using a streaming ingestion feature, and it's built atop the Google Cloud Platform. The product also provides users the ability to share insights via datasets, queries, spreadsheets and reports.
Platform: Looker
Related products: Powered by Looker
Description: Looker offers a BI and data analytics platform that is built on LookML, the company's proprietary modeling language. The product's application for web analytics touts filtering and drilling capabilities, enabling users to dig into row-level details at will. Embedded analytics in Powered by Looker utilizes modern databases and an agile modeling layer that allows users to define data and control access. Organizations can use Looker's full RESTful API or the schedule feature to deliver reports by email or webhook.
Platform: Power BI
Related products: Power BI Desktop, Power BI Report Server
Description: Microsoft is a major player in enterprise BI and analytics. The company's flagship platform, Power BI, is cloud-based and delivered on the Azure Cloud. On-prem capabilities also exist for individual users or when power users are authoring complex data mashups using in-house data sources. Power BI is unique because it enables users to do data preparation, data discovery, and dashboards with the same design tool. The platform integrates with Excel and Office 365, and has a very active user community that extends the tool's capabilities.
Platform: Mongo DB Atlas
Description: MongoDB is a cross-platform document-oriented database. It is classified as a NoSQL database program and uses JSON-like documents with schema. The software is developed by MongoDB and licensed under the Server Side Public License. Key features include ad hoc queries, indexing, and real-time aggregation, as well as a document model that maps to the objects in your application code. MongoDB provides drivers for more than 10 languages, and the community has built dozens more.
Platform: Segment
Description: Segment offers a customer data platform (CDP) that collects user events from we band mobile apps and provides a complete data toolkit to the organization. The product is available in three iterations, depending on the user persona (Segment for Marketing Teams, Product Teams or Engineering Teams). Segment works by letting you standardize data collection, unify user records, and route customer data into any system where it's needed. The solution also touts more than 300 integrations.
Platform: Snowflake Cloud Data Platform
Description: Snowflake offers a cloud data warehouse built atop Amazon Web Services. The solution loads and optimizes data from virtually any source, both structured and unstructured, including JSON, Avro, and XML. Snowflake features broad support for standard SQL, and users can do updates, deletes, analytical functions, transactions, and complex joins as a result. The tool requires zero management and no infrastructure. The columnar database engine uses advanced optimizations to crunch data, process reports, and run analytics.
Platform: Tableau Desktop
Related products: Tableau Prep, Tableau Server, Tableau Online, Tableau Data Management
Description: Tableau offers an expansive visual BI and analytics platform, and is widely regarded as the major player in the marketplace. The company's analytic software portfolio is available through three main channels: Tableau Desktop, Tableau Server, and Tableau Online. Tableau connects to hundreds of data sources and is available on-prem or in the cloud. The vendor also offers embedded analytics capabilities, and users can visualize and share data with Tableau Public.