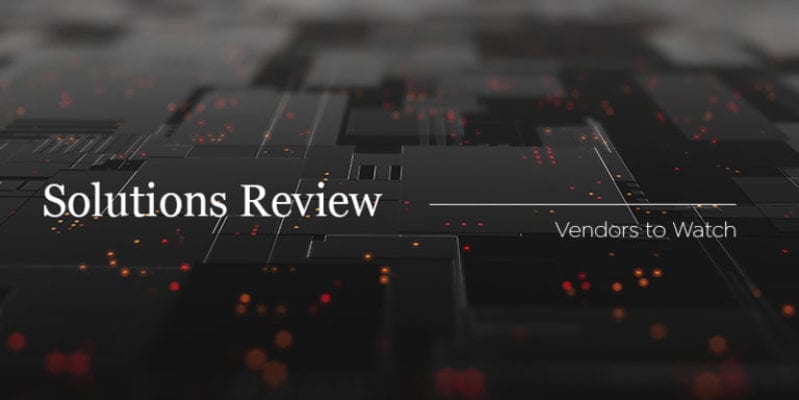 Cloud and hybrid integration are quickly becoming the new norm for organizations that wish to connect applications and data for speedier insight. This is important in a time where data type changeover is the name of the game and new resources are coming online at warp speed. The cost benefit is large as well, since users can save time and resources by working at their own pace. There's also the fact that iPaaS software can be deployed faster than traditional EAI middleware.
In that spirit, we've turned our gaze to the future of data integration software. Whether it's the release of an innovative new product, a bump in venture capital, or inclusion in one of the top analyst reports, these are the providers that have earned watch list status from Solutions Review for the year ahead. The vendors are listed in alphabetical order and have specific areas of expertise.
Bedrock Data offers SaaS data unification for popular applications like HubSpot and Salesforce. Its flagship product is called Fusion, and allows users to match, merge, and map objects into a common schema. The solution also provides de-deuplication, field standardization and conflict resolution. Fusion automatically merges disparate datasets using type translation and data transformation to create a 'Fused Record.' Bedrock connects to BI tools like Tableau and Power BI as well.
Blendo connects with any data source, from databases and log files to cloud apps. The solution is not tied to a specific data warehouse and connects with Amazon Redshift, PostgreSQL and MS SQL Server. Users can export historical data from any cloud service and Blendo will load the data from your SaaS service. There's also an option to choose how often you want to pull data from a source.
The Cleo Integration Cloud allows organizations to connect to enterprise and SaaS applications with a variety of connectors and APIs. The tool automatically accepts, transforms, orchestrates, connects and integrates all B2B data types from any source and to any target. Cleo Integration Cloud can also be embedded for SaaS or Information Services organizations. Cleo was named a Top 50 Products for Mid-Market 2019 by G2 Crowd.
Cloud Elements is a cloud API integration service that uses a "one-to-many" approach to connect applications with entire categories of services, each through a single API. They enable SaaS application developers to rapidly deliver "Cooperative Apps"; apps that connect seamlessly with other leading cloud services. Cloud Elements raised a new funding round from American Express Ventures back in October, and will use the capital for integrated digital payment experiences.
PieSync Intelligent 2-way sync allows users to consolidate customer contacts from multiple apps and requires no coding during setup. The provider offers sync capabilities for organizations of varying size, and currently connects to more than 150 different apps. PieSync uses advanced authentication like Oauth, and the platform runs in the background as not to impact network performance. Users can also choose to set up a one-way connection and change the direction whenever needed.
Xplenty allows organizations to integrate, process, and prepare data for analytics in the cloud. The tool's package designer can be used to implement a variety of data integration use cases from replication to data preparation and transformation, all within a point-and-click environment. Xplenty includes out-of-the-box data transformation, and users can execute packages either from the UI or the API. The tool allows users to integrate data from more than 100 different data stores and SaaS applications.
Zapier links web applications so they can share data, and passes information between them with workflows called Zaps. The software connects more than 1,000 apps and new options are added on a regular basis. Workflows can be built on a self-service basis, and the creation of Zaps can be done without the help of a developer. Zapier is available in two editions: a basic, free-forever option and a premium plan that provides automation and conditional workflow creation.