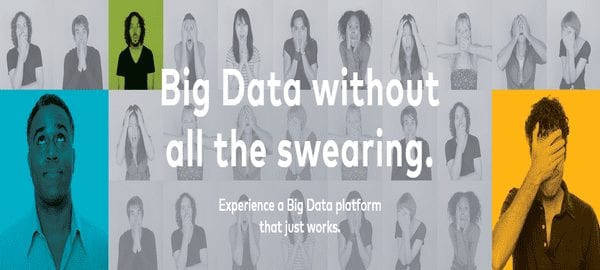 This morning, Altiscale, one of the leading providers of Big Data as a Service tools introduced Data Cloud 4.0. The update features major upgrades to core Hadoop components, such as HDFS and YARN, and an expanded Spark as a Service option that supports all major versions of the platform. With this update, users will get increased performance, scalability enhancements, and more stability. These improvements will help to ensure that users have the best possible big data experience on Altiscale's Data Cloud platform. Version 4.0 also meets current Hadoop standards having been established by the ODPi. This way, applications that adhere to the ODPi standard can easily be run on Altiscale or any Hadoop distribution that meets these specifications.
For those enterprise organizations already running Hadoop and Spark, they know these two platforms can be very resource intensive, with challenges only increasing as data volumes expand. Altiscale ensures that customers can focus on the value they get from big data while liberating them from the hassle of having to manage their data by offering Hadoop and Spark in the cloud, giving users full support and elastic scalability.
Given that organizations tend to struggle getting started with Spark, Altiscale aims to solve this problem in version 4.0 by ensuring that customers have the support they need. Altiscale's updated Data Cloud platform features expert advisory services to help customers establish analytical jobs, full operational support, and a high-performance cloud infrastructure that has been specifically built and tuned for fast big data processing. The new solution also comes with a full workbench of data science tools.
Rapid advancements in Spark development, which can hinder applications that were built for earlier versions, is one of the main challenges that organizations are facing, and Altiscale Data Cloud 4.0 aims to address that. In order to help users absorb the changes at their own pace, Altiscale offers support for all major recent Apache Spark versions, including 1.5.0, 1.4.1, and 1.3.1.
The latest version of Altiscale Data Cloud also features the following updated capabilities:
Apache Spark 1.5.0: Provides improved performance and stability, offering enhanced support for Data Science API's, especially given the advances in Data Frames features and improved support for R language.
Apache Hadoop 2.7.1: Allows customers can utilize YARN's resource manager to deploy and manage long-running data access applications inside Hadoop.
Apache Hive 1.2.0: This gives access to enhanced SLQ Semantics and major performance improvements.
Apache Pig 0.15.0: Now provides the capability to run Hive UDFs inside Pig as well as improved stability for Pig on Tez.
Altiscale's Founder and CEO, Raymie Stata notes: "Altiscale is dedicated to providing its customers with a full breadth of production-ready big data analytical options. That's why we've been active in the Spark community from the very beginning. It's also why Altiscale is ensuring that we support all major recent versions of Spark. Spark is evolving so rapidly that we want to ensure that anything that our customers rely on for Big Data analytics continues to be there for them."
Click here for Altiscale's official press release.

Latest posts by Timothy King
(see all)