Attivio 5 Bridges the Gaps Between DI, BI & Big Data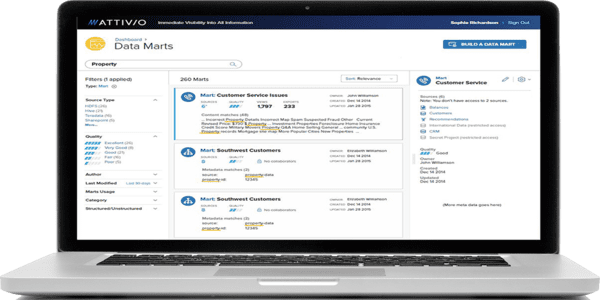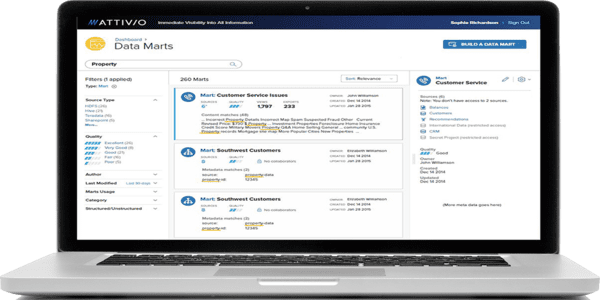 On Monday, Attivio announced the next generation of its data integration software platform, Attivio 5. The latest and greatest from the "data dexterity company" zones in on a key problem facing IT professionals working in business intelligence: the overwhelming amount of time spent readying data for analysis. Version 5 dramatically reduces the time it takes to complete business intelligence and big data projects. By reducing the time spent on profiling, identifying, and unifying data for analysis, what used to take months or weeks can now be done in minutes.
According to a recent report from Forrester: "A good rule of thumb in any BI (and actually most ERP, CRM, and other enterprise business software) initiative is to assume that 80% of the effort is going to center around data integration activities.  And anecdotal evidence supports a similar 80% effort within data integration just to identify and profile data sources."
Attivio's updated platform gives professionals in the data management industry the ability to automatically produce a far-reaching and enriched index of all an organization's information sources and content types no matter where they exist in a company's environment. In addition, the solution features self-service data discovery capabilities and also blends automation with manual intervention to enable IT professionals to identify and unify self-selected data tables from the aforementioned universal index. In that, the company expects to dramatically reduce the time and effort of BI and big data projects to give organizations a quicker path to important insights.
Attivio's CEO, Stephen Baker explains: "Attivio is empowering enterprises to gain immediate visibility into all of their information, even their dark data. Enabling IT to automatically profile all information sources – all structured data and unstructured content – means that data scientists and business analysts can adopt a self-service approach to data identification and unification. With Attivio, they can spend far less time on manual data integration activities and dramatically accelerate their BI initiatives."
Attivio 5 combines traditional enterprise search with business intelligence to enable organizations to swiftly profile and identify structured, unstructured, and semi-structured data, thus giving those in the enterprise confidence in their data-driven decisions. Those enterprise organizations in data intensive industries will find Attivio 5 very attractive. Based on this new release, Attivio has its sights set on bridging the gaps between data integration, business intelligence, and big data, making it a very unique solution.
Click here for Attivio's official press release.
Widget not in any sidebars