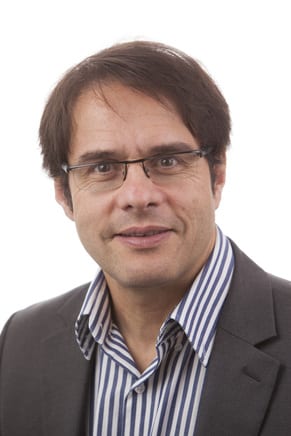 First seen as a way to boost insights, big data benefits are evolving quickly
By Jean-Michel Franco
Marketing specialists were perhaps the first business group to recognize the merits of increased data storage capacity and quick access to massive volumes of data. Whether driving customer loyalty, repeat sales or accurate sales forecasts, big data was seen as a tool to improve segmentation and influence the decision-making process. Above all, it was considered an extension of existing analytic strategies – enhancing customer and product knowledge with the availability of a great amount of more specific and more contextual data. For example, the databases of major retailers such as Wal-Mart are now able to track more than one million transactions per hour.
Outside the realm of retail, data professionals across industries – from banking and healthcare to media and telecommunications – quickly realized that big data could also benefit them. In 2012, McKinsey calculated that for the health sector alone, big data was holding a potential value of $300 billion, which could be realised by improving operational performance.
With the initial success of analytically optimized marketing projects, businesses sought to take things further by automating other strategic decision-making processes, based on very precise indicators produced by "big analytics." The latest thing is to streamline operations and improve the customer experience. One of the most obvious examples here is the recommendation systems used by Amazon or Netflix.
This operationalization of data has paved the way for innovative strategies aimed at creating new sources of value. big data has become a tool that helps businesses explore new ground and realize projects that were formerly impossible to achieve. Consequently, big data can demonstrate an intrinsic value that was not necessarily anticipated at the start of the analysis. For example, all supermarket chains of a certain size study the buying habits of their customers by analysing receipts and loyalty cards. The initial idea was to optimize the customer's experience at the store, to showcase certain products and to strengthen customer loyalty with personalised offers. Yet studying results also encouraged chains to work with its supplier brands to take a proactive approach and send coupons to customers' mobile phones for immediate use the moment they visit a particular section of the store.
In another field, TomTom, a leader in positioning and navigation products and services, receives billions of records from its clients' bidirectional GPS systems daily. While this data enables the routes given to users to be adapted in real time (to avoid traffic jams or road works), this data (consolidated and anonymised) can also be marketed to regional government agencies as valuable information that can help improve the public road network.
These two examples illustrate the power of big data for evolving companies' business models and driving new sources of revenue. In TomTom's case, the company has not changed its core focus but has discovered new customers.
Big data has many benefits, but could it really change a company's focus. Imagine this, a sports shoe manufacturer seeking opportunities for growth in a very competitive environment begin to take a keen interest in the Internet of Things. They decide to build sensors into the shoes they sell. The data collected is perceived as a benefit to the consumer, helps them easily track daily steps and calories burned. While the shoe company may use this feature as a way to sell more shoes, they could also decide to sell the shoes at a loss and focus instead on selling the data they collect. While this may seem farfetched, the model is not entirely different to how a Google search works. As everyone knows, the Google search engine is free to use. Of course, the data collected, as a result, is anything but.
The possibilities are numerous, perhaps even endless. As data thought leaders and pioneers have understood for some time–for example, Apple, which launched into the marketing of music and then apps, or Google, which acquired Nest – in the very near future, inspired by the data they collect, businesses will become increasingly more likely to choose paths that diverge from their original intent.
A genuine revolution is underway. Big data is and will continue to be at the heart of the business world in the 21st century. And the giants of tomorrow are being created today. Of course, they will continue to evolve well into the future.
Jean-Michel Franco is Director Product Marketing for Talend, a leading provider of big data integration software and the first solution to be powered by Hadoop. Connect with him on LinkedIn.