Cinchy Nabs $10 Million Series A Funding on Heels of Cool Vendor Status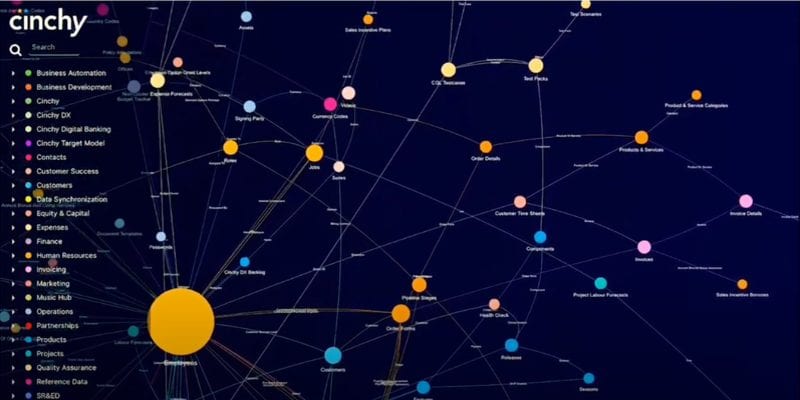 Data collaboration tools provider Cinchy has raised $10 million in Series A funding, according to a press release on the company's website. The funding round was led by Information Venture Partners with participation from several other firms. Cinchy will use the new capital to add features to its data platform, as well as seek out additional security certifications. The vendor will also begin building out its product roadmap in the data fabrics space, with a deeper partner ecosystem on the horizon as well. Cinchy was founded in 2014 by Dan DeMers and Karanjot Jaswal. The company is based in Toronto, Canada.
Cinchy offers a data collaboration platform that tackles enterprise application and data integration. The product was designed as a secure tool for solving data access challenges, and features real-time capabilities for data governance and solutions-delivery. Cinchy works by connecting fragmented data sources into its network architecture. The unique design enables what the company calls "autonomous data" which means that data managed within the platform is self-describing, self-protecting, self-connecting and self-managing.
Cinchy's approach is, as co-founder and CEO Dan DeMers puts it in a blog post, "as much an inevitability as it is an innovation." He adds: "The biggest problems with the existing paradigm are data copying and data integration, and there's no way those problems go unsolved indefinitely. We just happened to do it first, replacing data copies with universal access controls, and reducing data integration to a one-time occurrence with our Autonomous Data Fabric."
Cinchy was recently named a 2020 Cool Vendor in Data Management by analyst house Gartner, Inc, highlighting four emerging solution providers that data and analytics leaders should consider as compliments to their existing architectures.