Comparing Top Integration Platform as a Service Providers, Vendors and Tools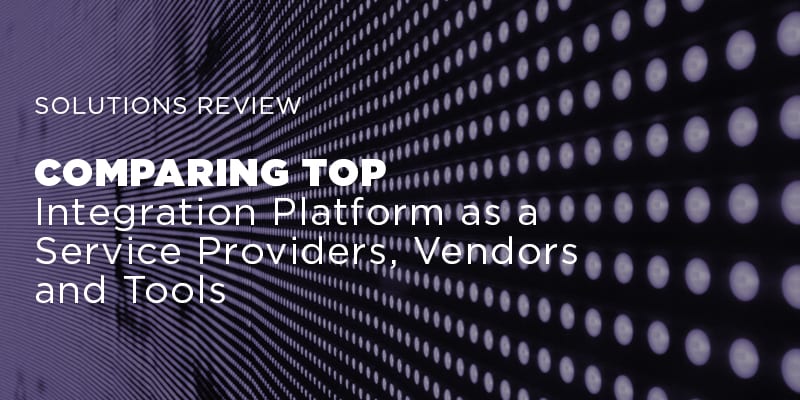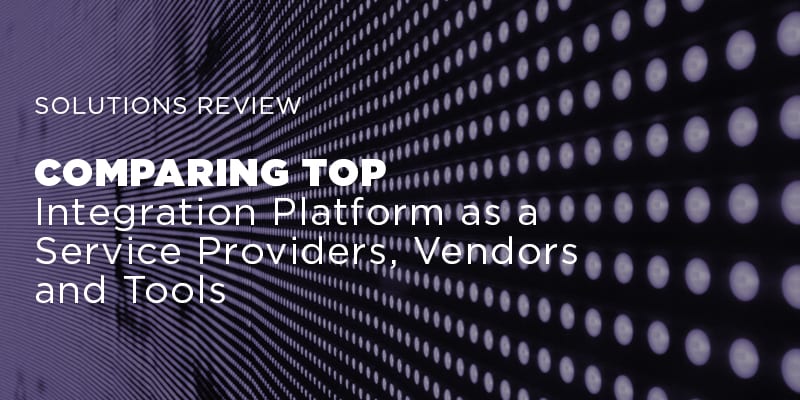 There are several functional methods of integrating disparate data available in the marketplace. However, the scope of what constitutes 'data integration' is always changing, and this can make selecting the best possible product a difficult task. Modern integration tools encompass much more than legacy capabilities such as ETL, ESB, and data migration. Forward-thinking organizations have adopted Integration Platform as a Service solutions in record numbers. With cloud connectivity expected to remain a key component of the marketplace, this is a trend that will continue.
Cue the process of seeking out, evaluating, choosing, purchasing, and deploying an Integration Platform as a Service product. Each features a particular set of capabilities, strengths, and drawbacks. Choosing the right vendor and solution is a complicated process—one that requires in-depth research and often comes down to more than just the solution and its technical capabilities.
Here at Solutions Review, it's our job to help simplify that process. To that end, we've created a variety of buyer resources and articles to speed the evaluation of enterprise technology solutions. In our Data Integration Buyer's Guide, we offer readers a full market overview. This includes company and product profiles and best use cases for the top-28 providers, ten questions for prospective buyers, and our bottom line analysis.
Pair this with Solutions Review's online directory of data integration tools, platforms and software solutions. It includes an abbreviated overview, contact information and links to each company's social media handles for the top-28 data integration providers. If you would like a printed version of this page including complete solutions profiles and a list of the top questions to ask in an RFP, click here for a free PDF.
Solutions Review also offers a Data Integration Vendor Map, a visual diagram that plots the top solution providers for Integration Platform as a Service, self-service data preparation, and Enterprise Application Integration across a Venn Diagram. The Data Integration Vendor Map offers a guide for companies small and large to navigate the developing challenge of data preparation and ETL. This research report is the perfect companion to Gartner's Magic Quadrant or our own Buyer's Guide.
Integration Platform as a Service vendors covered in our suite of buyer's resources include Informatica, Dell Boomi, Workato, Jitterbit, Oracle, SnapLogic, Microsoft, Scribe Software, Adaptris, Built.io, MuleSoft, SAP, IBM, Moskitos, Cloud Elements, DBSync, Celigo and Salesforce.
If you're in the beginning process of buying your first Integration Platform as a Service solution, or if you're looking for something a little different than what you already have, we hope this is the perfect resource to get you started along the decision-making process.