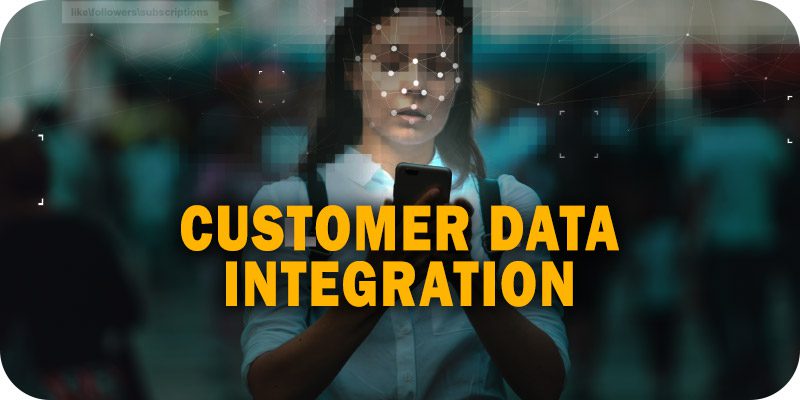 Solutions Review's Expert Insights Series is a collection of contributed articles written by industry experts in enterprise software categories. In this feature, Fluree President Eliud Polanco offers commentary on the perils and promises of customer data integration with several keys to consider.
Have you ever called your cable TV company and had to answer a series of questions confirming your identity?
You might be a customer with a bundle of three services: television, internet and cellular. Yet, attempting to change or even cancel one or more services requires conversations with several representatives in multiple departments. The next bill arrives. The modifications to your account you thought you made weeks before, when you spent an hour on the phone, aren't on it.
You call back. Some company reps say they see the notes in your file regarding your previous call. Others don't. All of them say they don't know why the changes you requested the month before didn't occur.
Believe it or not, the above scenario is not the cable company trying to rip you off. Instead, it's indicative of a challenge facing many types of business spanning sectors. Successfully integrating customer data, on paper at least, seems like an easy proposition. It's not. Rather, it's a universal problem. Generating an overall view of a customer remains a high hurdle. Especially in larger and more complex organizations, no single list of customers, transactions, products and services, and accounts exists. That is the nirvana of business customer data management systems.
This challenging, current situation many businesses find themselves in, has been percolating for the past two decades. As companies migrated away from purely centralized data on a mainframe, executives permitted business departments to buy software that would enable their business processes and functions to execute as efficiently and profitably as possible. Companies with many diverse lines of business soon ended up with many different records for the same customer. Those records now sit in different divisions, each of which collected and saved customer data based on their own needs and according to their respective software's internal rules. These data silos are the result of well-meaning leaders trying to enhance their company's efficiency, effectiveness and, yes, customer service.
Without potent customer data integration, businesses lose opportunities to upsell, cross-sell and reap the maximum return on investment. No actionable data exists regarding how customers interact with the business. A 2018 Gartner report found organizations believe that poor-quality data causes an average of $15 million a year in losses. Nationally that total ballooned to $3.1 trillion in 2016, according to an IBM study.
Customer Data Integration
---
The Allure of Salesforce
To better understand the conundrum most businesses find themselves in today, let's examine the unintended consequences of Salesforce. Founded in 1999, the software-as-a-service company offers customer relationship management tools. Among the things those tools have helped businesses do are improve sales and customer service, automate certain marketing efforts and supply analytics.
All Salesforce tools generate data the company may use to further augment respective business lines. Salesforce is affordable, does not require complex IT integration and enables sales and marketing processes to get up and running swiftly. Such advantages have spurred its proliferation. It's common for many business units in the same company to each have their own independent instance of Salesforce software, which locks the customer information for that division into its own silo.
Unfortunately, there is no simple or inexpensive way to merge the data generated by each business unit's Salesforce program to reveal data insights for the company as a whole. Cross-referencing these data silos robs the company of invaluable resources such as time, money and manpower. Some companies have tackled the problem, seeking to integrate all this data with Master Data Management programs and create a "golden record" of reusable customer data. But those initiatives require expensive software, lots of custom IT development and heavy investments in manpower to complete. As a result, they rarely yield an acceptable ROI. Organizational investment in a master data management initiative can exceed $10 million.
The Fallout
More than three-quarters of organizations deal with "data quality issues." And, more than half of business did not treat data as a strategic business asset, according to 2019 Harvard Business Review research.
These challenges are particularly acute in large companies that have been around a while. Characteristics these businesses might share include having a stable of hundreds of millions of retail customers or hundreds of thousands of B2B customers; a highly-diversified enterprise model offering many types of goods and services; a global operation with an intricate system of distribution of products; and, a growth model that's been fueled by mergers and acquisitions.
Some examples that come to mind are Proctor & Gamble, PepsiCo, Johnson & Johnson, Honeywell and General Electric.
These types of companies face a high probability that their customer data programs are not yielding the desired ROI.
The Fix
On the other hand, companies less than 20 years old that designed their customer data integration systems with sharing in mind likely have avoided the above pitfalls. These businesses grew up in the Big Data era and didn't build data silos.
LinkedIn is a company that has optimized customer data integration. It has constructed a model for other businesses to follow that saves customer data in a usable way, connects that data internally and externally and facilitates deriving intelligence from its data.
CapitalOne is another organization that has invested heavily in its customer data, so that a customer who holds an account with their Mastercard credit card product can be recognized when they walk into a cafe branch in San Francisco. And if the same customer walked into a branch in New York, the Relationship Manager in New York can recognize that they recently interacted with the unit in the West Coast.
Companies like these naturally see improvements in customer satisfaction, an increase in customer engagement, a decrease in customer churn, higher customer retention, a reduction in customer-retention costs, better targeted product and service campaigns, top-notch conversion rates and lower customer-acquisition costs. They can also see a boost in share of wallet of up to 15 percent. The list goes on.
So how do they do it? Whether your company is new or old, some new strategies and technology capabilities exist to help integrate customer data across silos more effectively in order to achieve better business outcomes. Rather than depending on traditional Customer Master Data Management approaches, the more modern method for integrating customer data is through the use of smart, machine-learning based systems that are trained by the business professionals who actively use and curate data as part of normal business operations, such as the sales people that depend on the information inside their software like Salesforce. Through AI and ML systems, it is possible for algorithms to find and discover customer properties across many data sources, and then resolve and merge information across duplicate records even if the identity information between them do not perfectly match (such as when change events occur and names or addresses change, but the person's identity is the same and the system should know this). The more effective approaches use data pipelines that detect changes across any one Salesforce instance and automatically remediate and synchronize clean, trustable data to all of the other Salesforce instances.
Beyond AI and ML approaches, companies today have further access to knowledge graphs that remove data-silo isolation, federated and governed databases which can be made available to all organization employees, differential privacy settings that can ensure access to data only by those who need it while simultaneously meeting compliance requirements, and data virtualization capabilities to eliminate the need for physical copies.
Any of these tools will shift your company's capacity for profitability by truly bringing the customer to the forefront of all business operations. Mushrooming ROI is sure to follow.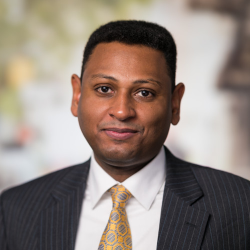 Latest posts by Eliud Polanco
(see all)