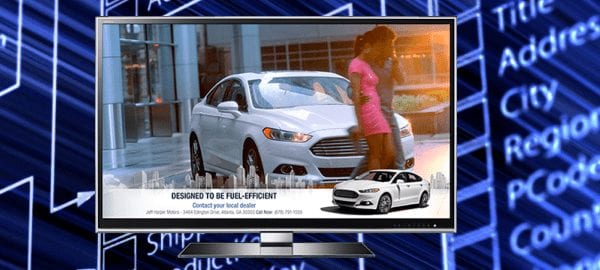 According to a Sorenson Media press release, Sorenson Media has recently announced a partnership with Neustar for data integration enabling greater insights from their TV analytics platform. Sorenson Media is a TV and video solutions company with products for streaming, encoding, interactivity, and real-time measurement used by video professionals, broadcasters, advertisers, and content owners.
+ Check out this Free Data Integration Tools and Software Buyers Guide
Neustar is a real-time provider of cloud information services and data analytics focused on delivering timely information so that businesses can make critical data-driven decisions. The partnership is a springboard for Sorenson Media's expansion into digitally-enabled television and together, the two companies will be able to add breadth and depth to analytics and insights for their broadcasting and advertising customers.
The partnership is geared to enhance Sorenson Media's product Spark Enlight which is a comprehensive real-time television analytics & insights tool and to benefit advertisers and broadcasters in the digital television space. With the popularity of Smart TVs growing precipitously, broadcasters and advertisers will have large amounts of data to analyze and create key targeted campaigns across TV programs, channels, behavior, and locations. This will result in targeted ads synonymous with what we have seen in search engine and social media advertising.
"For decades, broadcasters and advertisers have had to rely on viewing data that provided a very low level of audience information, was based on small samples sizes and arrived days or weeks after the content was aired," said Marcus Liassides, President and CEO of Sorenson Media. "Neustar's audience data will help our Spark Enlight product provide broadcasters and advertisers with detailed audience viewing insights in near real-time while assisting them in optimizing their programming to better cater to audience preferences."
About Sorenson Media
Sorenson Media is focused on providing TV & video solutions that enable its customers to adapt and thrive in an increasingly digital landscape. Founded in 1995, Sorenson Media has been at the forefront of innovation in the world of digital video and television for nearly twenty years. Sorenson's award winning Squeeze range of encoding and streaming products have been used by video professionals for over a decade to bring quality video to connected devices. Sorenson's Spark range of products draws on this rich heritage and assists broadcasters, advertisers and content owners to bring digital media capabilities such as addressability, interactivity and real-time measurement to the world of broadcast television.
About Neustar
Neustar, Inc. (NSR) is the first real-time provider of cloud-based information services and data analytics, enabling marketing and IT security professionals to promote and protect their businesses. With a commitment to privacy and neutrality, Neustar operates complex data registries and uses its expertise to deliver actionable, data-driven insights that help clients make high-value business decisions in real time, one customer interaction at a time.
Click here to read full press release.