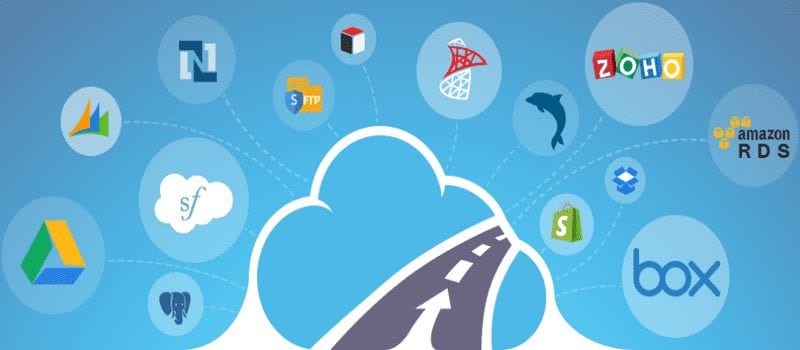 Devart recently announced the release of Skyvia 4.3, an all-in-one web service for Cloud Data Integration, Data Management and backup. The updated offering touts beta support for Google Apps and widely used marketing, e-commerce, and e-support applications including Marketo, HubSpot, Freshdesk, Zendesk, and Shopify. Current Skyvia users now gain the ability to utilize popular integrations, providing easy integration of cloud applications and relational databases with Google Apps.
Skyvia's Data Integration tool contains a wide range of data-related scenarios which can be created directly from the user interface. Users can migrate data from one source to another, set up bi-directional data synchronization with flexible scheduling, import or export data to different sources, including CSV, as well as replicate cloud data to relational databases. According to the company, all Data Integration functionalities remain free at this stage in time.
Skyvia Backup protects all user cloud data, offering automatic daily or anytime manual backup with search, view, and export of backed up data and click-to-restore. In a statement, the company explains: "Even though cloud data sources seem to be reliable and secure, there is still always a chance that data will destroy due to employee mistake, incorrectly working third party application or major disaster where the data center is destroyed."
Skyvia version 4.3 enables users to access their application data online, build queries visually by simple drag-and-drop to necessary fields or by using SQL language and visualize it in a form of grid or charts to get swift data insights. In this way, only web browser and internet connections are required.
Devart is one of the leading developers of database tools and administration software, ALM solutions, data providers for various database servers and cloud apps, data integration and backup solutions. The company also implements Web and Mobile development projects.
Learn more about the new release.