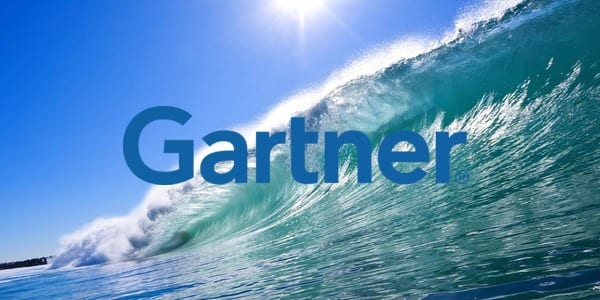 The Information technology research and advisory firm Gartner has released its 2015 Cool Vendors in Big Data report. The ten-page report, priced at $495 USD, names four cool vendors, noting: "Big data is past our Hype Cycle's Peak of Inflated Expectations and in the Trough of Disillusionment. Vendors that emerge will need greater functionality and consistent performance. Here, we present some cool vendors that are attempting to "make big data real."
Gartner found that big data has moved from being a 'cool experiment' toward a demand for integration within other production environments. Further, repeatability is now the biggest demand in big data, and the question now is whether or not use cases can be broken down into components that are reused in multiple applications. In addition, self-service data preparation tools can expedite a move toward business-user-generated data discovery and advanced analytics by reducing time and difficulty of preparing data for analysis.
In the "What You Need to Know" section, Gartner sums up the big data landscape: "In short, with new technologies getting data volumes under control — through prescriptive analytics benefiting from high-velocity data, and with analytical technologies gradually expanding the variety of data types being analyzed — big data becomes the new norm. Or, stated differently, big data becomes an integral part of everything."
The following providers were named cool vendors in the new report:
Altiscale: "Altiscale provides a turnkey Hadoop-as-a-service in the cloud that seeks to eliminate the inelasticity and complexity of on-premises deployments and operational learning curves associated with do-it-yourself cloud infrastructure as a service (IaaS). Hadoop on IaaS runs according to the native capabilities of the distribution and the capabilities of a general purpose infrastructure found in the cloud. In many cloud IaaS environments, it is often the case that the architecture and management of the cloud resources are not properly extended for Hadoop jobs, and this creates issues that emerge in performance due to overprovisioning."
Indyco: "Indyco offers a solution that enables agile and collaborative DW design. It offers a methodology and tools, so that business and IT align themselves during the entire life cycle of the DW, and helps progress the theory and practice of DW management. The idea of graphically representing a DW design is not new; in the past, we have seen vendors like BIReady and WhereScape offering it. Indyco is similar to these other offerings. However, most of these offerings focus only on the data model and data model versioning. What is cool about indyco is the link to graphical representation of the business process model through its indyco explorer tool, and that it encapsulates the expertise of DW design best practices."
Platfora: "The Platfora (founded in 2011) platform runs natively on Hadoop and supports data preparation and interactive visualizations. Data is transformed without modifying underlying raw data through a user-built view (called a "lens" by Platfora) by leveraging Hadoop-native APIs. Using Spark as its underlying technology, Platfora generates samples and statistics to inform users as they transform data in the data ingest UI. Platfora has planned upcoming support for Spark extensibility, which will allow data science users to leverage Spark's machine learning and advanced analytics libraries in its data processing pipelines."
Pneuron: "Pneuron's distributed processing platform consists of pneurons — prepackaged and configurable miniapplications for interoperable data interaction, application interaction, analytics and output. Pneurons can also provide wrappers for existing application logic. The cortex orchestrates the real-time distribution and execution of pneurons based on functional requirements, data needs and resource availability. This is effectively the management of distributed processing based on current capacity, utilization and statistical evaluation of cost-based optimization. It is a vital component of an orchestration semantic (see "Introduction to Gartner's Information Capabilities Framework")."
We are most definitely witnessing the evolution of Big Data. Companies all around the world have already realized that it is more than just a popular buzzword. Big Data is something that can be applied to almost any arena in the modern business world. Gartner clearly agrees, and Big Data has moved past its proof of concept phase. Where it goes from here is anyone's guess.

Latest posts by Timothy King
(see all)