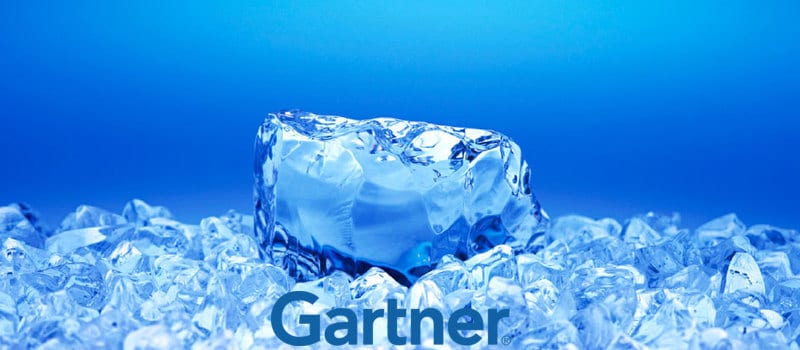 Gartner's newest Data Integration report highlights five emerging vendors in the space that offer innovative alternatives to enterprises looking to rethink their integration strategy. Gartner's Cool Vendors in Pervasive Integration 2016 takes a particular interest in businesses that are influenced by cloud, mobile, IoT and Big Data and require pervasive integration. Integration directors can take advantage of these providers; approaches to support emerging requirements and opportunities.
The enterprise technology research giant recommends found that "Application and integration infrastructure leaders increasingly need to integrate mobile apps with back-end applications that weren't designed to operate together." With open-source software continuing to augment and support integration development and operational efforts to build, implement, and deploy forward-thinking data applications. Gartner recommends that stakeholders extend their mobile-oriented integration capabilities, explore Data Virtualization for complex challenges, and investigate new tools that can synergize existing frameworks. Now on to the vendors:
With Built.io, companies benefit from tomorrow's technology – today. Built.io's mission is to fast-track innovation for its customers at the intersection of mobile, web and the Internet of Things (IoT), and to create business value by applying its award winning products. Built.io's digital solutions and services are trusted by the world's most innovative startups, leading Fortune 500 companies and governments around the world to provide a new generation of real-time, engaging experiences. Why cool?
Cask is pioneering an open source application development platform for Hadoop. The Cask Data Application Platform (CDAP) enables developers to build data applications on top of Hadoop and other sources in days or weeks. This capability reduces the cost and complexity of developing and managing applications for Hadoop and drastically improves time to value. CDAP is a layer that runs on top of Apache Hadoop platforms such as the Cloudera Enterprise Data Hub, the Hortonworks Data Platform, or the MapR Distribution and makes it possible to quickly and easily develop and deploy more powerful applications for Hadoop. Why cool?
DataVirtuality is the world's first Logical Data Warehouse (LDW) starting a new era in how organizations access, manage and analyze data. The DataVirtuality solution enables organizations to instantly access and analyze data from multiple data sources – even prior to physical integration. With more than 100+ connectors, DataVirtuality connects to any database and API allowing companies to instantly query their data out of one virtual data layer with SQL commands. Users can view their virtually integrated data sources from any front-end and utilize their high-performance analytical warehouse to significantly reduce the time to retrieve data. Why cool?
Maestrano is an advanced cloud computing service that brings together and connects the best software solutions for small and medium businesses. SMBs access the platform from custom branded portals, using leading applications that are carefully curated for quality, ease of use and added value. Data is automatically shared between applications, with live analytics via a reporting dashboard. Maestrano is the only marketplace of business apps that is seamlessly integrated, providing real-time data sync and reporting for small businesses globally on one dashboard. Why cool?
Media Driver is a privately held company with offices in Dallas, Texas and Round Rock, Texas. The principal members of Media Driver have been working with Enterprise Service Bus (ESB) and Enterprise Messaging System technologies for over thirty years collectively. Media Driver is the premier Solutions Provider and System Integrator for the Apache Integration line of technologies. Media Driver's consultants are highly experienced in delivering architecture, consulting, training and project implementation engagements that implement Fuse ESB, JBoss A-MQ, JBoss AS, ServiceMix, ActiveMQ, Camel, CXF, Karaf or Apache Wicket based solutions. Why cool?

Latest posts by Timothy King
(see all)