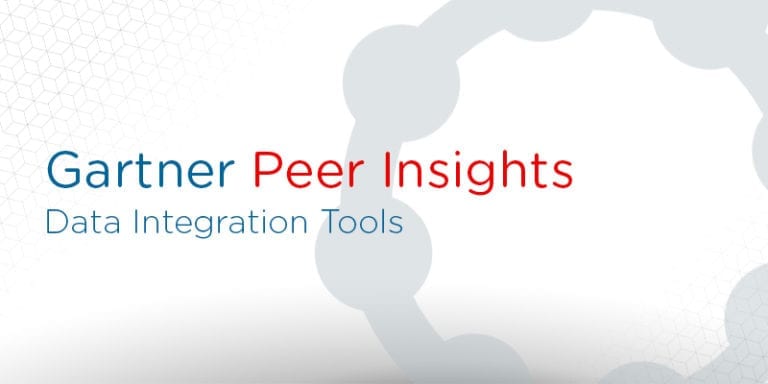 Analyst house Gartner, Inc. recently announced the winners of its new 2020 Peer Insights Voice of the Customer: Data Integration Tools. The report marks the latest addition to the researcher's expansive list of buyer-centric resources, which already includes its popular Magic Quadrant and Critical Capabilities. Gartner Peer Insights provides first-hand reviews of software and services contributed by enterprise users. The new report is an extension of Gartner's Customer Choice Awards released last year.
Peer Insights Voice of the Customer does not include an expansive vendor listing or proprietary graphic to help organizations select the best tools. Rather, it provides reviews that go through a strict validation process to ensure they are authentic. Gartner Peer Insights are meant to be a complement to its expert-led research reports. At Solutions Review, we read the report, available here, and pulled out the key takeaways.
Fivetran enters the Customers' Choice zone
Fivetran is the only non-Magic Quadrant inclusion to be represented in this space. Its greater-than 4.3-star rating puts the provider in elite company alongside data integration tools mega-vendors like Informatica, Microsoft and Oracle. Fivetran generated the fourth-most overall reviews of any vendor listed with 59. A whopping 93 percent of Fivetran user reviews are for either four or five stars. 71 percent of its deployments come in North America, with services, finance and retail representing the three-largest industries for adoption.
Alteryx, Safe Software and Diyotta record the top overall scores
With overall ratings of 4.8, 4.8 and 4.7 stars, respectively, these three data integration tools vendors tout the top scores in the industry. With 87 reviews, a 4.8-star product rating and 98 percent willingness to recommend score, Alteryx is a major player. All of Safe Software's reviews (19) were either 4 or 5 stars with more than 20 percent of its deployment coming in public sector and government. Safe Software recorded the top scores of any provider for evaluation and contracting and integration and deployment. Diyotta offers the best support and service of any data integration tools provider based on its top score of 4.7 stars.
Denodo users show the most willingness to recommend
A full 100 percent of Denodo reference users (35 reviews) showed a willingness to recommend the product. The mean percentage for this rating is 81 percent, which shows just how well customers enjoy the Denodo data virtualization platform. Most of Denodo's business is in North America (76 percent), with 31 percent of its adoption coming in the finance industry. 74 percent of Denodo's customers are organizations with revenue of $1 billion or more. We project Denodo will be named a leader in Gartner's upcoming 2020 Magic Quadrant for Data Integration Tools.

Latest posts by Timothy King
(see all)