By Steve Shaoff, CEO UnboundID
We're generating data at a staggering pace, creating more than 90% of the total amount of information that exists in the world in the last few years. This tremendous wealth of data has the potential to provide companies with highly valuable insights. Big data drives evidence-based decision-making, and the organizations harnessing it effectively with comprehensive analytics programs are twice as likely to be in the top quartile of financial performance in their industries according to a survey by Bain and Company.
While this alone is a compelling reason for enterprises to increase their commitment to big data initiatives, the benefits could go even further than backend analytics. Big data is well known for its ability to provide overarching insights into trends and informing strategy and resource allocation, but imagine the exponential value big data could offer marketers if it delivered detailed information about each customer. The value increases even more with the ability to use this data at the point of customer interaction. Instead of existing as a by-product of digital business, customer data could be an indispensable tool for improving customer experience.
The Obstacles Limiting Your Data's Marketing Potential
Companies stand to gain a great deal by making big data and other systems of record more actionable, but harnessing big data's potential is hard, particularly for enabling a compelling customer experience at the point of consumption.
Data silos are one of the biggest hurdles. Marketing organizations engaging with customers across an ever-growing array of digital channels typically deal with many different data repositories, and the number is increasing. In some cases, data is stored and owned by third parties, such as automated marketing services.The problem is data can't be shared between tools, apps and departments so it remains locked away and unusable. Siloed data is difficult or impossible to share, and more importantly for marketing efforts, it can't provide a single customer view.
The unfortunate consequence of not having this single customer view is a disjointed customer experience that too often leads to unsatisfied or frustrated customers. A loyal e-commerce customer will experience frustration when he has to create another account profile to access the pharmacy department. Or consider the case of a customer who tries to access her bank's new mobile app, but the security access code text messages are sent to an old phone number she no longer has.
Think of the marketing possibilities that open up if you could aggregate a single record for each customer.The profile could contain customer preferences and details such as purchasing history, communication preferences, preferred payment methods, personal interests, and product preferences collected from all of your organization's customer-facing applications and channels.
This single customer view allows you to implement new customer experience strategies from mobile apps and loyalty programs to marketing campaigns. Brands could cross-sell or up-sale personalized offers in relevant ways and at real time. So why haven't we done this before and how can we do it now?
Putting Your Data to Work at the Edge of the Enterprise
There are ways to unlock big data's potential to improve customer experience and enable customer profile data to be managed securely and delivered at the scale and performance necessary to support multi-channel consumer use cases.
The first step is aggregating a single customer view by unifying data sources across disparate silos. There are many different ways to accomplish this. Some companies elect to use a master data management (MDM) system. Others rely on a customer relationship management (CRM) system. However, these systems are not designed to deliver a single view of the customer externally at the scale, performance, and security required to provide a personalized customer experience across multi-channel systems of engagement.
A new category of solutions has evolved to address these needs. With names such as customer identity management, identity and access management or identity and preference management, these systems are uniquely capable of delivering key requirements for using big data to enhance customer experience. They can manage 100s of millions of identities and attributes and 100s of thousands of concurrent users. These systems provide millisecond rapid response times meeting customer expectations for fast, convenient digital interactions. They can stand alone serving as both a data store and customer engagement platform. Or they can integrate with MDM and CRM systems to make the data in these stores actionable at customer interaction points.
Having an actionable customer profile also relies on up-to-the-moment data. In many IT environments, data synchronization occurs periodically, and data silos prevent synchronization altogether. Real-time data sync ensures all data, no matter where it is being used, is current, and accurate. The right data sync technology will be able to quickly move billions of data points bi-directionally between the customer input point and the data store.
According to the Federal Bureau of Investigation, data theft is the fastest growing crime in the United States. Protecting data is absolutely crucial to being able to use it outside of your firewall. Data should be encrypted as it moves throughout every system, spanning the entry point, when it is in transit, and when it is at rest in the data store. Additionally, IT needs to have a sophisticated alerting system that can immediately notify administrators of an anomaly that could indicate a breach.
Another critical technology capability that ensures data remains secure is the ability to limit the type of data visible to each app, employee or third party service provider. An automated email marketing service should only be able to access email addresses and names, not financial information, for example.
Data is no longer an artifact of doing business; it is quickly taking center stage as the vehicle for customer experience improvement. Analytics have made data an asset, but actionable customer data has the potential to provide value beyond what we've experienced before. The organizations that succeed in the digital era will be the ones who build unified customer data management into their customer outreach DNA.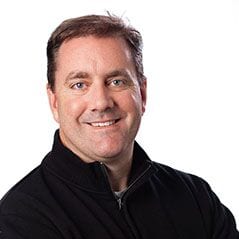 Steve leads the business strategy and product vision for UnboundID. He is an internationally recognized adviser on identity and security issues for Fortune 500 companies and the U.S. Federal Government. Steve has a BS in Computer Science from George Mason University.