Informatica Updates Data Management and iPaaS Tools at Annual User Conference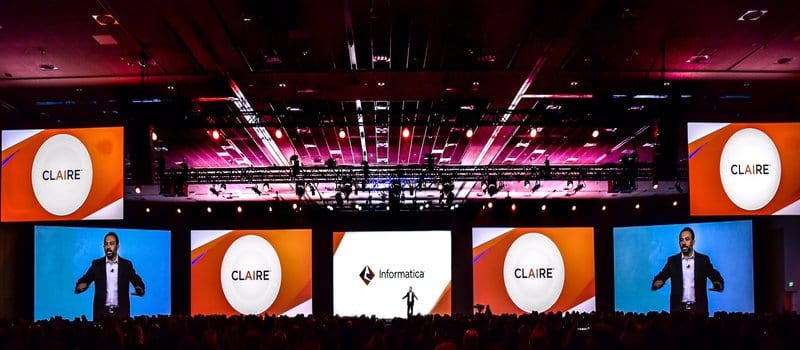 Informatica recently announced several enhancements across its Intelligent Data Platform. Central to the new capabilities is the introduction of the CLAIRE Engine, a metadata-driven AI inside the product. Informatica Intelligent Data Platform is an integrated tool for cloud integration, master data management, data quality, governance and security.
CLAIRE is the brains of the operation, delivering the vendor's full portfolio of Data Management tools by applying machine learning to technical, business, operational and usage metadata both on-prem and in the cloud. Metadata allows CLAIRE to assist developers by partially or fully automating tasks. This occurs in two ways:
Accelerated data delivery: CLAIRE automatically deduces data domains across databases and unstructured sources. It can also identify purchase orders or health records made up of a collection of domains. It can take data tags from users, cluster similar data objects, and auto-tag and classify other data.
Accelerated self-service: CLAIRE offers data recommendations on which data sets users should utilize. It observes data sets that are currently in use and suggests other data sets that have been used in similar situations.
Informatica Intelligent Data Platform has posted several firsts in the Big Data space, including being the first hybrid integration tool. This has enabled customers to deploy the vendor's data management tools across all models, data types, and latencies. With these updates, users can add hybrid management and enterprise governance to the mix.
Additionally, the Big Data mega-vendor unveiled Informatica Intelligent Cloud Services, an Integration Platform as a Service (iPaaS) solution available for enterprise cloud data management. It features a user experience which is based on a modern API-based microservices architecture powered by the same CLAIRE Engine.
Both announcements were made at Informatica's annual user conference this week.
For a full list of new features, read the full press release.