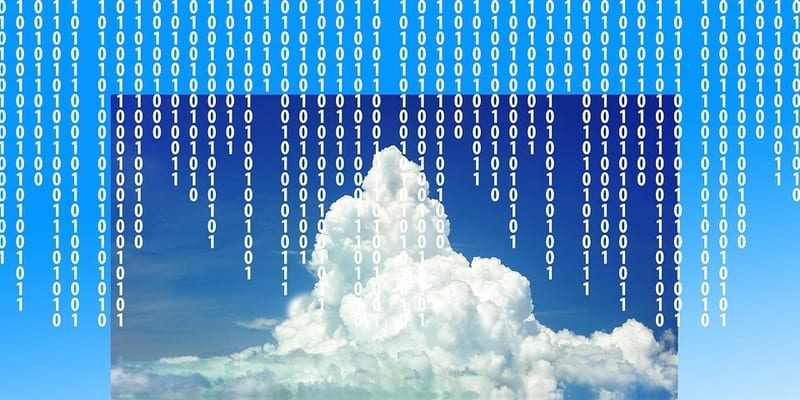 By Lakshmi Randall
The results of Denodo's Cloud Usage Survey demonstrate widespread adoption of cloud by the 102 organizations that responded. 76 percent of those polled acknowledged using cloud. Of these, the majority use Amazon AWS (47%), Microsoft Azure (20%), or Google Cloud Platform (13%). Moreover, half of respondents are implementing virtual private cloud, with cloud provider preferences closely aligned with those reported above. Regarding cloud deployment models, 48 percent of respondents prefer PaaS, 34 favor SaaS, and 18 percent like IaaS. On average, 35 percent of enterprise infrastructure is running on the cloud (either public or private).
Based on the survey, the frequency with which organizations implement 11 polled use cases varies widely, but is generally consistent between the two most utilized cloud platforms, AWS and Azure. Participants cited "cloud analytics" most frequently for both AWS (49%) and Azure (59%). They cited "cloud storage" as the second-most frequent use case on AWS (45%), whereas they cited "cloud data warehouse" as the second most frequent use case on Azure (41%). Rounding out the top three use cases is "cloud data warehouse" on AWS (40%), and "cloud storage along with "hybrid integration" on Azure (29% for each use case). Participants cited "cloud CRM" infrequently on both AWS and Azure platforms (5% of respondents in each case).
Other trends emerged from the survey as well. 45 percent of respondents leverage a hybrid cloud model; 40 percent leverage private cloud/on-prem hybrid, 36 percent leverage public cloud/on-prem hybrid, and 23 percent leverage private cloud/public cloud hybrid. One-third of those surveyed acknowledged storing sensitive data in the public cloud, and about the same proportion use cloud security services to protect their data in the cloud. More than half (56%) of survey participants are planning a cloud initiative for 2018.
Evolving Integration Strategies for Cloud using Data Virtualization
Transitioning to cloud can be disruptive. Data virtualization can help minimize the impact on business by isolating the changes. Without a proper hybrid integration layer, cloud apps and databases can become siloed. Data virtualization can open these silos and allow users to access all their data. If enterprises struggle with integration of cloud data, they might lose out on the benefits of agility and lower TCO. By incorporating this technology in their data integration strategies, enterprises can take advantage of cloud modernization, analytics, and hybrid data fabric.
Cloud Modernization
Data virtualization facilitates the transition from legacy, typically monolithic applications and application suites deployed on-premises, to specialized SaaS applications in the cloud. It helps to overcome application modernization data challenges such as moving data into SaaS applications, controlling access to this data, and attaining a holistic view of data in specialized applications. It provides an abstraction layer to isolate the business from the impacts of migrating data sources from on-prem to cloud (or even from cloud to cloud), and a hybrid data access layer to access data whether it is on-prem or in the cloud.
Cloud Analytics
Data virtualization enables analytics in the cloud by facilitating the movement of data from on-prem operational systems to an analytics platform, and by providing seamless access to all data. It enables integration of semi-structured data (e.g., brokerage reports, bank statements) from web and cloud sources, and also normalizes and standardizes the data for downstream applications.
Hybrid Data Fabric
Data virtualization enables a hybrid data fabric. It can provide a single view of the customer for a distributor portal by integrating customer information and provisioning data services to a distributor/partner network. It also allows organizations to automate service interaction for retail partner customers via an external-facing data services layer for automating process between partners (e.g. service activation, claims, reconciliations).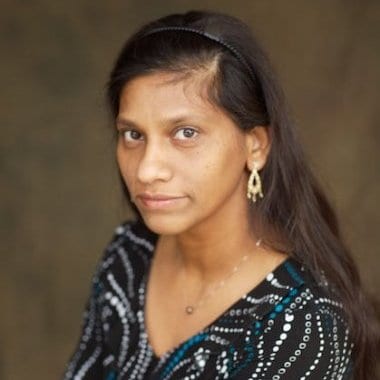 Lakshmi Randall is Director of Product Marketing at Denodo, a major player in the data virtualization software space. Previously, she was a Research Director at Gartner covering Data Warehousing, Data Integration, Big Data, Information Management, and Analytics practices. She has also had previous work published at Solutions Review.