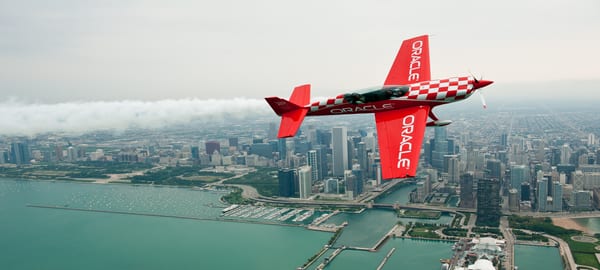 Earlier in the week at Oracle's annual OpenWorld conference, the IT giant unveiled its newest solution: Oracle Cloud Platform for Big Data. According to the company: "New services accelerate time to insight and enable customers to generate value." Oracle now offers one of the world's most complete Platform as a Service portfolios, and the new offering is uniquely positioned to enable users to maximize the value of their data and accelerate time-to-insight.
Here's an outline of the four new services included in the platform:
Oracle Big Data Preparation Cloud Service: Enables customers to automate, streamline, and guide the error-prone process of data ingestion, preparation, repair, enrichment, and governance without costly manual intervention. With the Oracle Big Data Preparation Cloud Service and its innovative recommendation engine, data preparation time and costs are reduced to a fraction of that of traditional methods.
Oracle GoldenGate Cloud Service: Enables high volume and low-latency data movement into Big Data Lake and Data Warehouse services in the cloud. Cloud-based delivery to Oracle Database Cloud Service, Oracle Exadata Cloud Service, and Oracle Big Data Cloud Service simplifies the integration between the on-premises databases and cloud-based DBaaS, Hadoop, Spark and NoSQL data services.
Oracle Big Data Discovery Cloud Service: Oracle's innovation in big data analytics to the cloud, making it even faster and easier understand the potential in big data, transform and improve it, and unlock value for business users and data scientists alike. Oracle Big Data Discovery Cloud Service, together with Oracle Big Data Cloud Service, enables customers to get started immediately with big data, without having to deploy complex architectures, learn specialist tools, or rely only on expert resources.
Oracle NoSQL Database Cloud Service: Provides an advanced key-value data store designed as a cost-effective, high-performance solution for simple operations on collections of data with built-in high availability and elastic scale-out. It meets the requirements of today's enterprise applications that need simple, fast, flexible, reliable operations on high volumes of data with minimal administration.
These new tools help to round out Oracle's Big Data Cloud Service and Big Data SQL Cloud Service, forming a comprehensive portfolio of solutions for Big Data in the cloud that enables users to integrate, aggregate, prepare and discover real-time insights from all of their data sources.
Oracle's President Thomas Kurian explains: "Big Data is helping customers address critical areas: improving customer experience, reducing churn, streamlining operations and building Internet of Things applications. We're already seeing it on-premises where our Big Data business is growing faster than the market as a whole With Oracle's new Cloud Platform for Big Data, we're delivering on our promise to enable customers to take advantage of the same technologies on-premises and in the cloud and widening Oracle's lead in cloud computing."
Click here for Oracle's full press release.