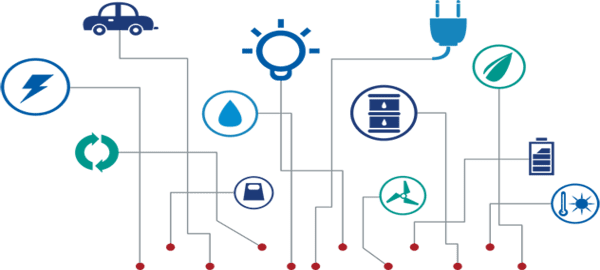 Pentaho, a Hitachi Data Systems company and one of the leaders in the Data Integration software market, has announced the release of Pentaho 6.0 at Strata Conference + Hadoop World. The solution, which will become generally available on October 14 at Pentaho World will "automate the enterprise analytic data pipeline" according to the company. Version 6.0 will include the first version of Pentaho's enterprise-class server with features designed to automate, manage, and enhance every stage of the analytic data pipeline. According to the company's press release announcing the update "This version takes customers closer to Pentaho's bold vision for governed data delivery – the ability to blend trusted and timely data of any type to power analytics at scale."
Pentaho 6.0 has three main areas of focus:
Flexible options for putting data to work
Different spectrums of data architectures have emerged to serve different use cases as big data matures within the enterprise. On one hand, data warehouses are able to host prepared, structured data, and on the other, data lakes provide a repository for native, raw data. Data refineries transform raw data and provide the ability to incorporate data sources that are too varied or fast-moving to stage in the data lake site between these on the spectrum. As use cases continue to evolve, enterprise organizations can rest easy knowing that Pentaho 6.0 data will be appropriately governed and efficiently delivered at any stage of the pipeline to any user or application.
Making the "big blend" a reality
Blend and virtualize datasets on a whim for faster access and more flexibility when combing data
Data blending support at scale with enhanced push down optimization where data transformations can be pushed to the most efficient processing resource
Easily shape even the most complex data
Track and store data lineage details each time a process executes
Improve collaboration capabilities for sharing data discovery findings with improved inline modeling capabilities
Taming the analytic data pipeline
Helping users understand data origin via new data lineage capabilities
Deeper integration with SNMP through notable enhancements to systems monitoring for better enterprise visibility
Enhanced Spring Security, the Java/Java EE framework that provides authentication and authorization
Improved Data Services caching for optimal performance of virtual datasets
OSGI support specification, a modular system and a service platform for Java
Christoper Dziekan, Chief Product Officer at the company explains: "Pentaho 6.0 is an important milestone toward our vision of helping organizations get value out of any data in any environment, no matter how complex the architecture or how wild the data flows. Data-driven organizations can be sure that their data is appropriately governed and delivered at the point of impact, whether consumed by an internal user, external user or third party application."
Read Pentaho's official press release.