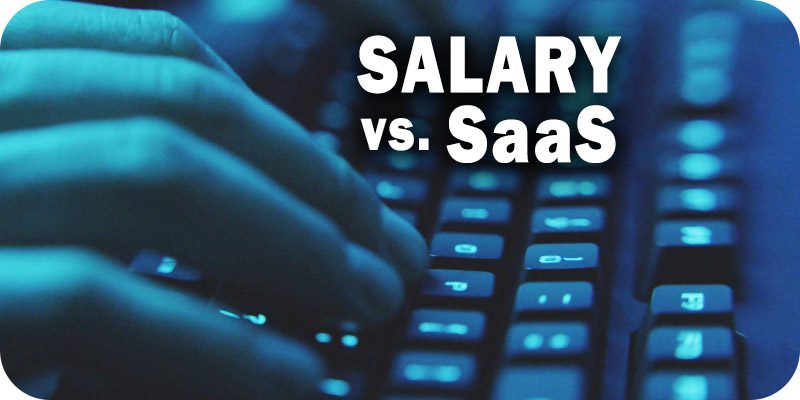 This is part of Solutions Review's Premium Content Series, a collection of contributed columns written by industry experts in maturing software categories. In this submission, Nom Nom Data Founder and CEO Nam Nguyen offers a comparison of salary vs. SaaS and why the pendulum is swinging back to software.

In the world of custom application development, there's a pendulum that swings between reliance on software and reliance on people. Over time, those of us in the tech industry have watched the pendulum start in one place – but today, it's on the move.
In the 1980s and 90s, custom software applications were predominantly reserved for large companies with big resources and even bigger budgets. As a result, the average SMB was left relying heavily on their more affordable IT staff for tasks like data warehousing and analytics.
Things began to change in the 2010s. Even small companies began to focus more on software than on hiring robust, highly skilled IT teams. Now, in 2022, we've seen the pendulum swing heavily away from people – and we believe there are three main reasons behind the movement.
Developer Shortages
Many industries are currently experiencing skilled labor shortages, and the IT field is no different. There's already an ongoing software developer shortage, but the number of software job vacancies is still predicted to rise by 22 percent by the year 2030.
When professional software developers become more difficult to find and hire, businesses are forced to create custom solutions – ones that can function without the constant oversight of skilled, valuable developers. Thus, the pendulum moves towards a reliance on software.
Another problem with this developer shortage? Software and data engineers are in high demand, which means they are often quick to move to the next lucrative opportunity. This leaves many small to mid-sized businesses in a bad position. Their professional team jumped ship, taking with them crucial knowledge about the systems they have built.
On the flip side, custom software solutions are crafted specifically for the business. No matter what team members come and go (even developers), the company still has the resources it needs to keep the wheels turning.
High In-House Developer Salaries
Scarcity typically leads to bigger price tags. If businesses can find developers to add to their team, chances are, they come with higher salary requirements.
Software developers in the United States make a median salary of $110K, but that number continues to rise by the year. If you're looking for an especially experienced or talented developer, you could easily be looking at $200K in salary, plus benefits.
The other problem is that you likely need more than just one developer. Most software projects require multiple skillsets per team – and the more skillsets you need, the higher your department budget will need to climb.
On the flip side of this problem, if you're the one with the developer currently, you're at risk of losing key personnel to the highest bidder.
This can result in massive project delays as you hurriedly hire new talent, wait for them to dive into and learn your system, and determine if they want to work with your current project – or make the (expensive) decision to scrap the project and start from scratch, as they see fit.
The bottom line is that with the risks and prices of today's software teams, many SMBs are better off looking for custom software that's reliable, cost-effective, and entirely theirs.
The Rise of Low-Code Software Solutions
The final (and arguably most influential) reason behind the pendulum's swing: low-code software solutions. These visual, streamlined platforms allow businesses to quickly automate their processes – without the complications of hiring additional team members.
Purely SaaS products have always been relatively affordable, but the problem is that businesses "graduate" to solutions that can scale and meet their evolving needs. That's where low-code, custom-built data solutions come into play.
With low-code (or even no-code) solutions, businesses are experiencing:
Faster deployment
Lower overhead costs
Increased productivity & scalability
Improved customer experience
More thorough software security
As low-code platforms become increasingly common, they are also becoming more cost-effective. They don't require as much heavily specialized expertise as regular software development does, and that saves companies money on hiring and opens custom app designs to "regular" people.
In other words, thanks to low-code platforms, software has become more affordable and accessible to businesses of all sizes, while staffed developers have become more elusive and expensive.
So, What's Your Company's Next Move?
It's too soon to say when (or if) the pendulum will swing back toward an emphasis on people rather than software in the IT realm. We can't predict the future, but we can say that low-code custom software applications are continuing to explode in popularity, functionality, and affordability.
What are your thoughts on the pendulum swing? Is this a permanent shift, and have you already taken advantage of the software opportunities out there?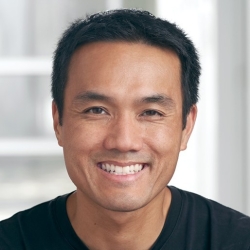 Latest posts by Nam Nguyen
(see all)