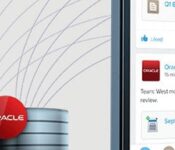 Salesforce has been very busy. Their expansion into data management this year has been aggressive and the latest addition of Salesforce1 Lightning Connect is a clear indications of their intentions of being a leader in this market.  With the launch of Salesforce1 Lightning Connect, Salesforce Cloud CRM users will be able to easily integrate any data source with its popular CRM platform. In article written by Jennifer LeClaire at Sci-Tech Today, Jennifer describes how Saleforce is trying to change the data integration paradigm by creating real-time connections.
"Positioned as a "new breed of real-time integration," Salesforce1 Lightning Connect does what its name suggests: connects the Salesforce1 Platform to data stored in legacy back-office systems," said Jennifer Leclaire. As you know, latency is a major obstacle in data management and can prolong the delivery of data for practical usage. According to market research firm Confirmit 48 percent of CIOs in a recent survey said data integration is their number one pain point.
+ Check out this Free 2014 Data Integration Tools and Software Buyers Guide
Salesforce called current approaches to data integration, including manual file load, FTP, point-to-point or enterprise service bus, "limited in scope or overly complex to implement." And according to Gartner, "[M]ore organizations are demanding that data be delivered or processed in real-time to match the speed of their business. They expect reduced latency and real-time data delivery. Data integration technology, including the use of in-memory capability to federate data, is becoming the key to achieving these data delivery and latency goals."
In response, data integration companies like SoftwareAG, SnapLogic, Progress Software, MuleSoft Jitterbit, and Informatica have built an array of adapters for Lightning Connect to simplify integration across their products.
Click here to read the full article by Jennifer LeClaire called "Salesforce Lightning Connect Tackles Data Integration."